In Memoriam Klaas de Jonge (1937-2023)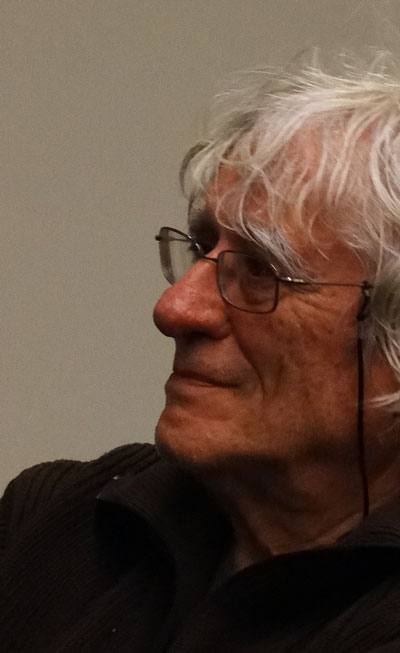 Hamba Kahle Klaas de Jonge. In Memoriam written by Ineke van Kessel
Klaas de Jonge died on 5 May 2023, Liberation Day in the Netherlands: a most appropriate self-chosen date.
Klaas worked as a senior researcher at the African Studies Centre from 1968-1980. But he will not be remembered for his academic achievements in the field of demography, social anthropology and sociology. Africanists seldom make newspaper headlines, but Klaas de Jonge became front page news when he was holed up in the Dutch embassy in Pretoria, as a fugitive from the South African police. In 1985, he and his wife Helene Passtoors had been arrested while doing courier work for the banned African National Congress. The courier missions included reconnaissance work as well as the smuggling of arms and explosives. De Jonge pretended to cooperate with police investigations, showing them arms caches with one cache presumably hidden in an office block in Pretoria. Unknown to the police officers, the second floor of this office block housed the Netherlands embassy. Although shackled, he managed to run into the embassy office, shouting his name. Police officers dragged him out, but as this amounted to a violation of diplomatic immunity, foreign minister Pik Botha eventually agreed to hand him back. He spent over two years in the embassy before being released as part of an elaborate prisoner swap in September 1987 involving South Africa and Angola.
In an interview after his release in 1987, Klaas de Jonge stated that in his view the armed struggle against the apartheid regime was fully justified, just like he had no moral qualms about armed resistance against the German occupation during World War II: 'It is exactly the same thing'. His interviewer - ASC colleague Rob Buijtenhuijs - recalled the passionate debates in the 1970s about 'imperialism and anthropology' and concluded that Klaas de Jonge was one of the very few academics to have crossed the line between research and militant activism, 'the only one of us to draw practical conclusions from our academic discussions.[1]
These academic debates of the 1970s were Marxist-inspired and centered on imperialism, colonialism, neo-colonialism, class struggle and capitalism. In the interview, De Jonge recalled how at a conference in 1980 he had paraphrased Marx' famous dictum, stating that up till now anthropologists had been content to analyse the world, but that it was time now to try and change the world.
Researching labour migration and class struggles
As member of an ASC research team, Klaas de Jonge went to do fieldwork in Senegal, researching labour migration and class struggles in the Casamance province. Here he encountered Roel Coutinho, a young Dutch physician doing volunteer work for the PAIGC, the liberation movement of Guinee-Bissau, then a Portuguese colony.[2] The PAIGC leader Amilcar Cabral was an important source of inspiration for anti-colonial struggles that aspired to aim beyond independence to achieve a social revolution as well. Already in 1970, De Jonge had published an article about Cabral, as the 'African Che'.[3] Thanks to Coutinho, Klaas de Jonge could make a brief excursion to a liberated part of Guinea-Bissau.
An earlier assignment for the ASC had brought him to Tanzania. At the time Dar es Salaam was a hub for the exiled liberation movements of Southern Africa and their sympathisers. His project in the ASC team among the Nyakyusa however focused on demographic research, resulting in a few publications.
From academia to militant activism
The decisive turnaround from academia to militant activism came during his stay in Mozambique, after first-hand encounters with the havoc caused by the apartheid regime. In 1981 he followed his ASC colleague Helene Passtoors to Mozambique. Passtoors, a linguist, had been offered a position at the Eduardo Mondlane University in Maputo. De Jonge wanted to come along, but university rules concerning accommodation on campus required that the couple first be duly married. De Jonge and Passtoors were involved in a love affair, but the 'bourgeois' institution of marriage would not have been on their agenda. However, they complied with the bureaucratic rules of socialist-oriented newly independent Mozambique. Both brought their children from previous relationships.
The day of their arrival in January 1981 coincided with the funeral of the victims of the Matola raid, an operation by South African commandos who killed 15 members of MK (Umkhonto we Sizwe), the armed wing of the ANC. While Passtoors took up her university job, De Jonge became involved in a village project with community radio, until the infrastructure was destroyed in South African air raids. The Passtoors-De Jonge household in Maputo became a meeting point for many ANC members, including Joe Slovo and Ruth First. Slovo was leader of the banned South African Communist Party as well as the commander of MK; First was director of the African Studies Centre at Maputo University. After Ruth First was killed in 1982 by a South African letter bomb, Slovo became an even closer family friend. He recruited first Passtoors and shortly afterwards De Jonge into the armed struggle, tasking them with various 'special operations'. Both had come to the conclusion that building a new society in Mozambique was impossible as long as the apartheid regime sabotaged all efforts. However, their trips did not go unnoticed. South African police had spotted the couple burying arms and arrested Klaas de Jonge on his way back to Harare, where he now lived with his son. Passtoors, who now lived in Johannesburg, was arrested a few days later.
The episode of Klaas de Jonge's involuntary stay in the Dutch embassy in Pretoria is well-known and well-documented, including his own diary[4]. On his arrival at Schiphol airport in 1987, he was warmly welcomed by a crowd of well-wishers, including a substantial delegation from the African Studies Centre.
Transitional justice
Ever restless, in 1989 he took up a position of visiting professor at the University of Brasilia for African and Race Studies (1989-1994). In the Netherlands, he continued doing work for MK and for the Dutch Anti-Apartheid Movement. The year 1994 was a momentous year, marking the victory of the ANC and Nelson Mandela in South Africa's first democratic election, as well as almost simultaneously, the genocide in Rwanda. In 1998, De Jonge went to Rwanda as researcher/coordinator for an NGO, Penal Reform International (PRI). He worked in the field of transitional justice for several NGOs (1998-2005). From 2009-2011 he returned to the Great Lakes region to prepare a project for PRI.
In 2019, South African President Cyril Ramaphosa honoured De Jonge with the Presidential Order of the Companions of OR Tambo (silver). De Jonge had turned it down earlier when it was to have been presented by President Zuma. When news of his passing away became internationally known, it became clear that South Africa had not forgotten Klaas de Jonge. Newspapers published obituaries and President Ramaphosa delivered the following statement:
'At the very close of his life, Klaas de Jonge exercised the characteristic clarity and bravery with which he had conducted his multifaceted life, a great deal of which he dedicated to fighting for our liberation.
'He made critical and perilous sacrifices for the cause of freedom in South Africa – a struggle that took him to different parts of our continent where he established bonds of solidarity and built networks of armed resistance to apartheid and colonialism as part of a new generation of progressive Dutch internationalists.'
Ineke van Kessel, African Studies Centre Leiden
Publications by Klaas de Jonge in the ASCL Library
Open access publications by Klaas de Jonge in the Leiden University Repository
In 2022, journalist Jenne Jan Holtland wrote De Koerier van Maputo, a book about Klaas de Jonge's involvement in the Anti Apartheid struggle – about which the ASCL Library published a Library Highlight.
Photo: Klaas de Jonge during the Nelson Mandela Commemorative Meeting at the ASC on 11 December 2013. Credit: Maaike Westra, African Studies Centre Leiden.
---
Posted on 8 May 2023, last modified on 22 May 2023