Mayke Kaag in Trouw about the arrest of and trial against Senegalese politician Ousmane Sonko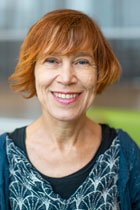 Mayke Kaag was interviewed by Trouw about the arrest and trial of Senegale opposition leader Ousmane Sonko. In the article Kaag explains why Sonko has become so popular (especially among youth) and why his political ideas oppose those of the current Senegalese president Macky Sall.
Read the full article (in Dutch).
Posted on 31 March 2023, last modified on 31 March 2023