Marleen Dekker interviewed by Spectrum of Zuid-Afrika Huis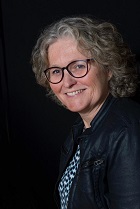 ASCL director Marleen Dekker was interviewed by Spectrum, online platform of Zuid-Afrika Huis. She talks about the societal relevance of research, the knowledge platform INCLUDE, and the consequences of COVID-19 in African countries.
Read the interview (in Dutch. Paid access; free access from 1 October 2021).
Posted on 3 September 2021, last modified on 3 September 2021