Marleen Dekker interviewed by ND about tourism in African nature reserves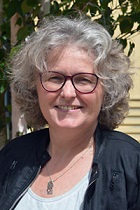 Prof. Marleen Dekker was interviewed by Nederlands Dagblad about the impact of the COVID-19 pandemic on tourism in African nature reserves. Economist Dekker points to the downside of globalisation, with the international market for tourism having completely stopped as an effect of the pandemic. Prof. Dekker suggests a reform of tourism, stimulating national tourism for nature reserves, with different pricing for national and international visitors.
Read the article (in Dutch, log in to access).
Posted on 18 November 2020, last modified on 11 February 2021