Marleen Dekker on BNR News about government support for African countries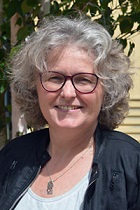 Marleen Dekker, Professor of Inclusive Development in Africa, was interviewed on BNR radio about possible Netherlands government support for African countries because of the COVID-19 pandemic. Prof. Dekker suggests strengthening healthcare services and offering income support, since many informal workers cannot gain an income now due to lockdown measures. The Advisory Council on International Affairs gave an advice to the government on this issue later on.
Listen to and read the interview (in Dutch).
Posted on 11 May 2020, last modified on 8 January 2021