Mandipa Ndlovu appointed to Ibrahim Index of African Governance youth advisory council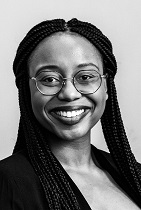 PhD candidate Mandipa Ndlovu has been appointed to the Now Generation Network (NGN) Focus Group, which is part of the Ibrahim Index of African Governance (IIAG) Advisory Council of the Mo Ibrahim Foundation. This group of seven young and mid-career African professionals, drawn from academia, civil society, development institutions, and private sector, will contribute their diverse expertise to strengthening the Index. The group will support Mo Ibrahim Foundation's efforts to ensure that the IIAG remains at the forefront of assessing and enhancing public governance in Africa. Through regular consultation meetings with the Foundation, the group will provide feedback and recommendations on areas such as the inclusion of new indicators, the thematic focus of research reports, and the dissemination and application of the data. Members will also act as spokespeople for the Index around key moments, including the biennial launch of the new dataset.
Ibrahim Index of African Governance
Launched in 2007, the Ibrahim Index of African Governance (IIAG) is a comprehensive dataset that measures the governance performance of every African nation. Between 2018 and 2020, an in-depth review of the IIAG was undertaken to strengthen the tool, providing a completely re-worked framework for future iterations. The next dataset will be launched in November 2022.
Read more about the IIAG.
Posted on 28 March 2022, last modified on 26 April 2022