Jan-Bart Gewald in De Volkskrant about the relation between combustion engines and missionary reports in Namibia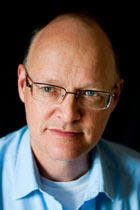 Jan-Bart Gewald was interviewed by De Volkskrant about unexpected discoveries in science. In the interview, Gewald explains how he discovered a relationship between the invention and mass use of cobustion engines and the less detailed missionary reports he found in Namibian archives. "Probably the same pattern can be seen everywhere in Africa" he explains.
Read the full article (in Dutch).
Posted on 20 February 2023, last modified on 24 February 2023