Jan Abbink interviewed on Radio 1 about 60 years of independence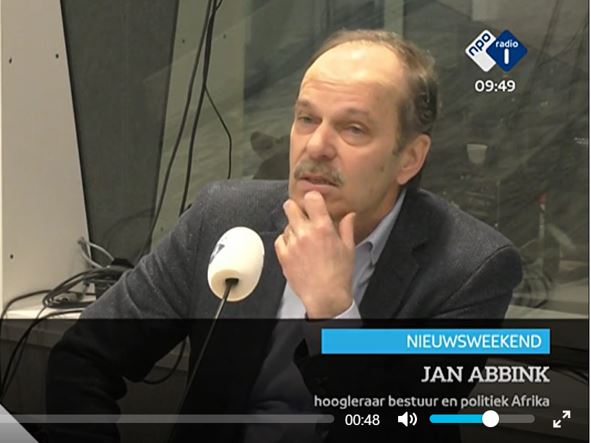 Jan Abbink, Professor of Politics and Governance in Africa, was interviewed by Nieuwsweekend on Radio 1 about the fact that 17 African countries became independent 60 years ago. What has changed, what has persisted? He also talks about the activities planned for the special Africa 2020 year.
Listen to, and watch the interview (in Dutch).
Posted on 28 December 2019, last modified on 13 January 2020