Honorary doctorate for child rights activist Graça Machel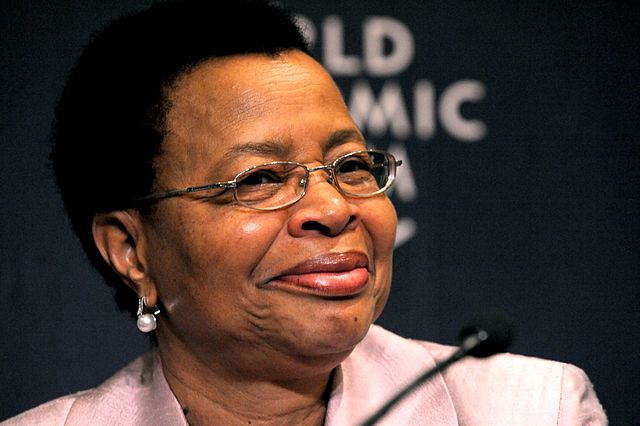 Leiden University will confer an honorary doctorate on human rights and child rights activist Graça Machel on its Founcation Day, 8 February 2021. Ms Machel will receive the honorary doctorate for her lifelong commitment to the rights of children. She was nominated by the board of Leiden Law School, on the initiative of professors of child rights Ton Liefaard and Julia Sloth-Nielsen. The ceremony can be watched via livestream.
Read the web dossier on Children's Rights in Africa, compiled by the ASCL Library and introduced by Prof. Ton Liefaard.
Graça Machel
Graça Machel was born in 1945 in Gaza Province, Portuguese East Africa (modern-day Mozambique). She studied German in Portugal, after which she became a teacher in Mozambique. Following its independence in 1975, she became the Minister of Education and Culture in Mozambique. Her first husband, Samora Machel - first President of independent Mozambique - died in office in 1986 when his presidential aircraft crashed.
Ms Machel received the 1995 Nansen Medal from the United Nations in recognition of her longstanding humanitarian work, particularly on behalf of refugee children. Ms Machel is the founder of the Graça Machel Trust and a member of The Elders, an independent group of world leaders who work together for peace and human rights. She was co-founder of this group, together with her second husband Nelson Mandela, former President of South Africa, and Desmond Tutu. She is also an independent expert for the UN on the impact of armed conflicts on children, an international champion of women's and children's rights and former freedom fighter.
Machel is the current president of the School of Oriental and African Studies at the University of London and has previously served as chancellor of the University of Cape Town.
Read more on the website of Leiden University.
Photo: Zahur Ramji / Mediapix / World Economic Forum, CC BY-SA 2.0 via Wikimedia Commons
Posted on 4 January 2021, last modified on 8 February 2021