Deadline call for papers: Women's rights and everyday life in Muslim Africa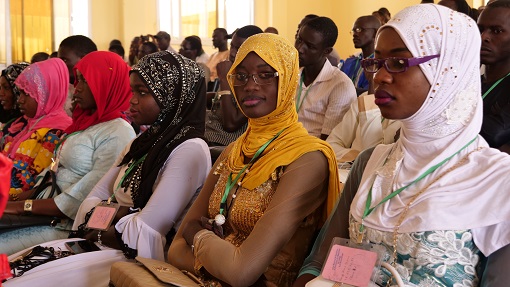 Photo credits: Global Partnership for Education (via Flickr).
On Thursday 21 and Friday 22 September, the Collaborative Research Groups 'Africa in the World' and 'Collaboration and Contestation in Words' organise a workshop on women's rights and everyday life in Muslim Africa. In this workshop we will explore these links with a focus on Muslim Africa, where family legislation in particular has often led and continues to lead to fierce contestations between the State and religious authorities, among others. Why do such contestations keep flaring up? What are the global and local forces that shape these debates today? And, most importantly, how do they relate to people's everyday experiences and changing modalities of being Muslim?
We invite contributions from scholars engaging with such questions in different African contexts.
The workshop starts with paper presentations and discussion on Thursday 21 September and Friday morning 22 September and is followed by a public lecture on Friday afternoon on female Islamic leaders in Senegal by Dr Joseph Hill (University of Alberta, editor in chief of Islamic Africa and author of Wrapping Authority: Women Islamic Leaders in a Sufi Movement in Dakar, Senegal).
Please send an abstract of your contribution (max. 300 words) and a short bio note (max. 150 words) to l.w.oudenhuijsen@asc.leidenuniv.nl before 1 May.
Posted on 24 March 2023, last modified on 19 April 2023