CRG seminar: business incubation and entrepreneurship in Egypt: the Cairo University experience
Primary tabs
This morning seminar is organised by the Collaborative Research Group 'Governance, entrepreneurship and inclusive development'. Please note that it starts at 10.30!
FEPS Business Incubator is the first specialized unit in public universities in Egypt to endorse the entrepreneurship culture among students and graduates of Cairo University. The Business Incubator (BI) was launched in 2017 by the Faculty of Economics and Political Science. It aims to provide three main services: 1) An awareness programme that hosts Egyptian entrepreneurs to share their experiences and reflect on concepts and practices of entrepreneurship, 2) An incubation programme which is a two-cycle programme providing coaching and mentorship to 5-7 teams, besides financial support by seed fund, 3) A Business Clinic directed to entrepreneurs who have their companies and need mentors to push up their business.
Dr. Heba Zaki, the founder of FEPS BI, will talk about the journey of the Incubation; the motivation and causes to establish it; the services and the results of the first cycle of incubation program; additionally, the prospective programme to partner with incubators in African countries. Undoubtedly, the journey has been facing challenges; some are related to the environment of entrepreneurship in general and others reflect the education system and its transition. Dr. Zaki will share these challenges as well.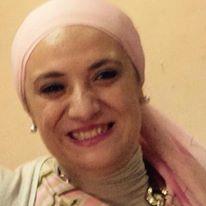 Heba Medhat Zaki is Executive Director of FEPS Business Incubator, Director of Programme of Professional Masters on Entrepreneurship and Innovation Management, and Assistant Professor of Socio- Computing; Faculty of Economics and Political Science, Cairo University.
Date, time and location
Pieter de la Courtgebouw / Faculty of Social Sciences, Wassenaarseweg 52, 2333 AK Leiden
Posted on 3 July, 2018. Last modified on July 3, 2018