Book launch: Entrepreneurship in Africa
Primary tabs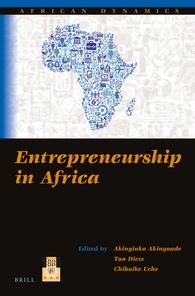 Read Peter de Ruiter's presentation
Read Nicky Pouw's presentation
Historically, entrepreneurs have always played a central role in the development of nation states. Aside from rentier states, which depend extensively on the availability of mineral resource rents, most economically prosperous nations in the world have strong, innovative and competitive business enterprises and entrepreneurs as the bedrock of their economic development and prosperity. It was arguably because of the above historical fact that the World Bank in 1989 declared that entrepreneurs will play a central role in transforming African economies. Chapters in this book contribute to our understanding of the theory, structure and practice of entrepreneurship in diverse African countries. Case studies examined include: African multinational banks and businesses, female entrepreneurs, culture and entrepreneurship, finance and entrepreneurship and SMEs.
The book Entrepreneurship in Africa (Brill, 2017), edited by Akinyinka Akinyoade, Ton Dietz and Chibuike Uche, will officially be launched on Monday 14 May under the framework of the collaborative research group Governance, Entrepreneurship and Inclusive Development.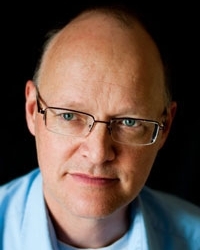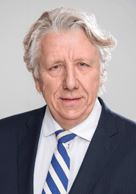 The programme will be as follows:
15.30 Opening by Prof. Jan-Bart Gewald, Director of the ASCL
15.40 Review of the book by Peter de Ruiter, Managing Director of the Netherlands-African Business Council NABC
16.05 Review of the book by Dr. Nicky Pouw, Governance and Inclusive Development, University of Amsterdam
16.30 Questions and answers, moderated by Prof. Ton Dietz
17.00 Closing remarks and drinks
Date, time and location
Pieter de la Courtgebouw / Faculty of Social Sciences, Wassenaarseweg 52, 2333 AK Leiden
Posted on 21 March 2018, last modified on 15 May 2018