Biographies of radicalization: hidden messages of social change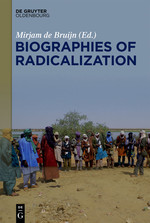 The term 'radicalization' immediately evokes images of extremism, Muslim fundamentalism, and violence. The phenomenon is considered one of the evil forces triggering acts of terrorism and confl icts around the world. These notions also colour the way we view Sub-Saharan Africa since the Boko Haram uprising in Nigeria in 2009 and the spillover consequences of the Libyan civil war in 2012. This book aims to broaden our understanding of radicalization. It searches for the deeper wellsprings of radicalization as a force not only negative in outcome, but also pregnant with opportunities and vital to social and political change. The book argues that radical ideas and persons appear primarily with a call for change. Certainly, these cries can turn extremely violent and lead to open conflict, but could this violence have been avoided if the radicalization and people involved had initially been interpreted differently?
Following an opening reflection by a slam artist on the phenomenon of radicalization, the book presents four case studies from the past and six from the present day. The studies are drawn mainly from Sub-Saharan Africa, with one from the Netherlands. By focusing on 'biographies of radicalization' the book investigates the history of the phenomenon, the forms it takes, and the pathways that lead a person to become radicalized. Rather than focus on chronological accounts of events, the emphasis is on exploring personal trajectories and inside stories. What can we learn from these individual itineraries and forms of radicalization? Were violent outcomes inevitable, and how might the calls for change have been turned in a different direction? The last three chapters examine pathways out of radicalization, ending with a report on youth in Dakar who directly engage with problematic issues in society and creatively harness the energy for change without becoming violent radicals.
This book has appeared in French under the title Biographies de la radicalisation. Des messages cachés du changement social.
About the author(s) / editor(s)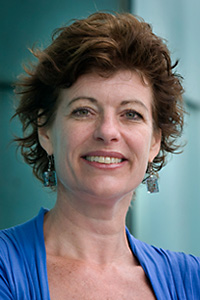 Mirjam de Bruijn is Professor of Citizenship and Identities in Africa and a researcher at the African Studies Centre Leiden.
Full text, catalogue, and publisher website
Posted on 12 September 2019, last modified on 12 September 2019