Biographies de la radicalisation. Des messages cachés du changement social
La radicalisation est devenue un mot désignant notre monde en couleurs négatives. Ce livre cherche à comprendre ce que c'est que la radicalisation au Sahel et aux Pays-Bas? Est-elle seulement négative? Quelle diversité de processus sociaux et politiques se trouve derrière ce concept? Les biographies de personnes nous dévoilent les messages cachés dans ce genre de dynamiques. Y a-t-il au fond un désir de changement social? Autant de questions soulevées, traitées, (partiellement) répondues, et autant d'autres que la lecture de ces recueils de textes aussi divers qu'intéressants, ne manqueront pas de susciter au lecteur contemporain.
This book has been published by Langaa RPCIG, Cameroon.
It has appeared in English under the title Biographies of radicalization: hidden messages of social change.
About the author(s) / editor(s)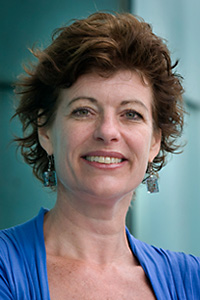 Mirjam de Bruijn is Professor of Citizenship and Identities in Africa and a researcher at the African Studies Centre Leiden.
Posted on 7 June 2018, last modified on 12 September 2019