ASCL Seminar Series: 'Fear of the trader at Whitehall': UAC-Government relations in British West Africa, 1929-1941
Primary tabs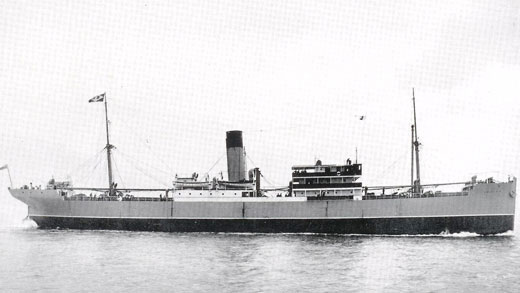 Gross Register Tonner 'Lafian', built in 1928 and belonging to the United Africa Company. (Geoff3Cae - Own work, CC BY-SA 3.0)
The formation in 1929 of the United Africa Company (UAC) was a watershed in business-government relations in British West Africa. Not only did its emergence upset the balance of power among commercial firms, it also transformed business-government relations in the region. This seminar, based on correspondence and confidential minutes between officials and the UAC, examines dimensions and repercussions of this fraught relationship, which rapidly deteriorated between 1929 and 1939. The relationship turned on an attempt by the UAC to absorb surviving trading, shipping and banking firms to create a mega-firm in 1929/30, and a further attempt to exploit its monopoly of trade, leading to the Produce Pool Crisis of 1938. The United Africa Company came under the control of Unilever - which had also been formed in 1929 - and continued as a subsidiary of Unilever until 1987.
This seminar contributes to the understanding of business-government relations through the pressure group politics of a hegemonic firm driven by business empire builders, Sir Robert Cohen and Viscount Trenchard, and the countervailing pressure of a disparate coalition. It also provides striking parallels between the pressure group activities of Elder Dempster in shipping and UAC in the merchandise trade sector.
Chair: Prof. Chibuike Uche, ASCL
Educated at the University of Nigeria, Nsukka and the University of Ibadan, Ayodeji Olukoju was appointed Professor of History, University of Lagos (1998) and Distinguished Professor (2018). A visiting research fellow of the Japan Foundation, I.D.E. (Tokyo), the British Academy, Chapman and Leventis Foundations, and DAAD, he served on the editorial boards of Journal of African History, African Economic History and History in Africa. Author of The Liverpool of West Africa (2004), Culture and Customs of Liberia (2006) and several journal articles, Olukoju was Vice-Chancellor, Caleb University, Imota, Lagos, Nigeria (2010-16).
Date, time and location
Pieter de la Courtgebouw / Faculty of Social Sciences, Wassenaarseweg 52, 2333 AK Leiden
Posted on 27 November 2018, last modified on 8 March 2019