ASCL Seminar: Opening sub-Saharan Africa's demographic window: age structure and the timing of African development
Primary tabs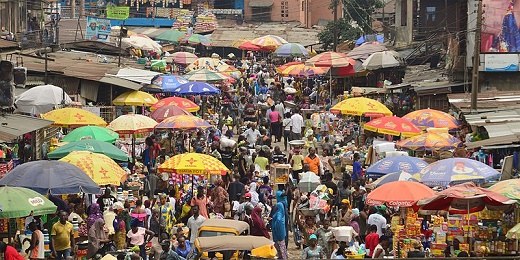 Mushin Market in Lagos, Nigeria. Photo: Omoeko Media, via Wikimedia Commons.
This event will take place online. Registrees will receive a link a few days before the lecture.
It is not unusual to hear political leaders of sub-Saharan African states welcome their extraordinarily large proportions of young adults, adolescents, and children (currently 63 percent of the region's population is estimated to be under 25 years of age) as an abundant supply of future labour and innovation, and an engine for future political reform. Together with development economists and political scientists, their hopefulness has been bolstered by each new political and economic reform in the region, and by recent upticks in economic growth in some sub-Saharan states.
Yet, when presented with the same picture, demographers are generally pessimistic. Why? Results of demographic research over the past three decades indicate that youthful population age structures - like those that span equatorial Africa - represent formidable constraints to the attainment of upper-middle levels of social, economic, and political development. This research suggests that unless their populations reach the demographic window - a segment of the age-structural transition beginning at a median age between 25 and 26 years, and ending near 40 years - the region's states will be unable to reach the World Bank's upper-middle income class, as well as similarly high levels of child health and educational attainment. According to the UN Population's current medium variant, most countries in equatorial Africa and the Sahel are due for this development breakthrough sometime after 2055.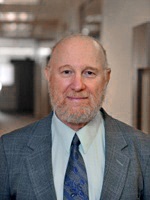 Richard Cincotta is a (semi-retired) political demographer, still active as a Global Fellow at the Woodrow Wilson Center's Environmental Change and Security Program, and as a non-resident fellow at the Stimson Center in Washington, DC. He is currently participating in two ongoing research projects with the Atlantic Council and the Population Reference Bureau, which focus on the demographic transition's influences on political, social, and economic change. Dr. Cincotta maintains the Political Demography website, and his essays frequently appear on the Wilson Center's New Security Beat. Previously, he served as: Director of Social Science and Demographic Programs in the (U.S.) National Intelligence Council's Long-Range Analysis Unit (2006-09), as a senior demographer at PAI (a reproductive health NGO, 1996-2006), and as an AAAS Fellow in USAID's Office of Population and Reproductive Health (1992-96). Previous to his career in demographic research, he served in the US Navy (1969-73). He later trained as a biologist at Syracuse University/SUNY College of ESF (BS), and conducted graduate research as a population biologist at Colorado State University (MS, PhD).
Posted on 5 January 2021, last modified on 12 September 2021