ASCL Seminar: Legitimation as political practice: everyday authority in Tanzania and beyond
Primary tabs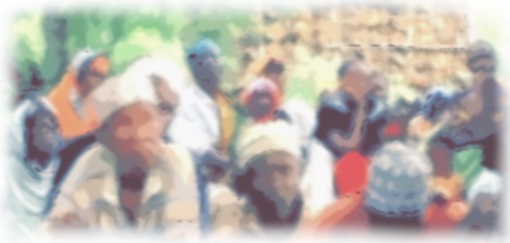 Image from fieldwork, done in a way to protect identities. Photo credits: Kathy Dodworth.
This event will be held physically in Leiden. For registrees who cannot travel to Leiden a link to an online platform will be sent one day before the start of the event.
Legitimacy has long been perceived through a Westernised lens as a fixed, binary state. In this lecture, Kathy Dodworth offers an exploration of everyday legitimation practices in coastal Tanzania, which challenges this understanding within postcolonial contexts. She reveals how non-government organisations craft their authority to act, working with, against and through the state, and what these practices tell us about contemporary legitimation. Synthesising ethnographic fieldwork with theoretical innovations from across the social sciences, legitimacy is reworked not as a fixed state but as a collection of constantly renegotiated practices. Critically adopting insights from political theory, sociology and anthropology, she builds a picture of contemporary governance in Tanzania and beyond in the wake of waning Western dominance.

Kathy Dodworth is a Research Fellow at the Centre of African Studies at The University of Edinburgh, currently examining voluntary labour in Kenya. Her recent book 'Legitimation as Political Practice: Crafting Everyday Authority in Tanzania' is a result of her doctoral research in Politics and International Relations also at Edinburgh in 2018, which won the School of Social and Political Science Outstanding Thesis Award. The book has been deemed 'ground-breaking' (Rita Abrahamsen, University of Ottowa; Sabelo J. Ndlovu-Gatsheni, University of Bayreuth) with 'significant lessons for the theory and practice of global politics' (Carl Death, University of Manchester). She has published in African Affairs, Critical African Studies, Ethnography, Journal of Social Policy and Health.
Date, time and location
Pieter de la Courtgebouw / Faculty of Social Sciences, Wassenaarseweg 52, 2333 AK Leiden
Posted on 9 February 2023, last modified on 22 May 2023