ASCL Seminar: Ancestral livelihoods and moral universalism - Evidence from transhumant pastoralist societies
Primary tabs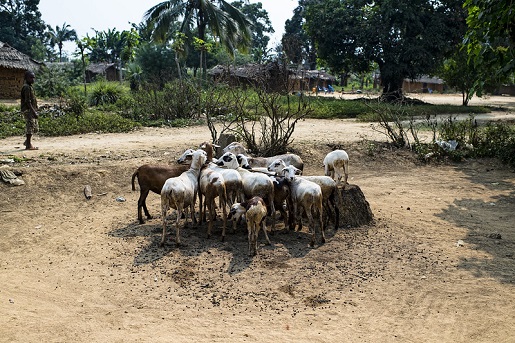 Sheep gather for feeding, Lukolela, DRC. Photo credits: Ollivier Girard (via Flickr).
This event will be held physically in Leiden. For registrees who cannot travel to Leiden a link to an online platform will be sent one day before the start of the event.
Moral universalism, the extent to which individuals show similar altruism and trust towards in-group and out-group members, varies widely across societies. Etienne le Rossignol from the Université of Namur and Sara Lowes from the University of San Diego adopt a cultural evolution approach to investigate the origins of moral universalism. They test the hypothesis from anthropology that the requirements of transhumant pastoralism – a livelihood in which populations seasonally migrate and herd livestock – made individuals highly interdependent and cohesive within groups, but hostile to individuals beyond the radius of extended kin, resulting in greater in-group trust bias. Using econometric methods they find that historical reliance on transhumant pastoralism is strongly predictive of greater in-group trust relative to out-group trust. This result is consistent across countries, between residents of the same country and even among second-generation migrants. There is evidence that these results are specific to transhumant pastoralism. The effects are particularly pronounced among transhumant pastoralists who live in areas which are prone to climate shocks or conflict, or, who interact with groups that rely on other forms of economic production. In this seminar, Etienne will also turn to the economic implications of his research: transhumant pastoralism is associated with smaller company sizes and a greater reliance on nepotism.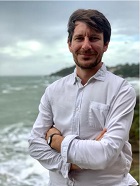 Dr Etienne le Rossignol completed his PhD in Economics in 2021 at Paris 1 Panthéon Sorbonne University. Since November 2020, he has been a Research Fellow at London Business School and since the fall of 2022 he has joined the University of Namur as a Postdoctoral Researcher. His research interests are in economic history, development economics, and culture. Specifically, he is interested in the origins and consequences of different institutions, including property rights, trust, beliefs, and the legacies of different forms of colonialism.
Date, time and location
Pieter de la Courtgebouw / Faculty of Social Sciences, Wassenaarseweg 52, 2333 AK Leiden
Posted on 19 January 2023, last modified on 20 February 2023