Vanessa Nakate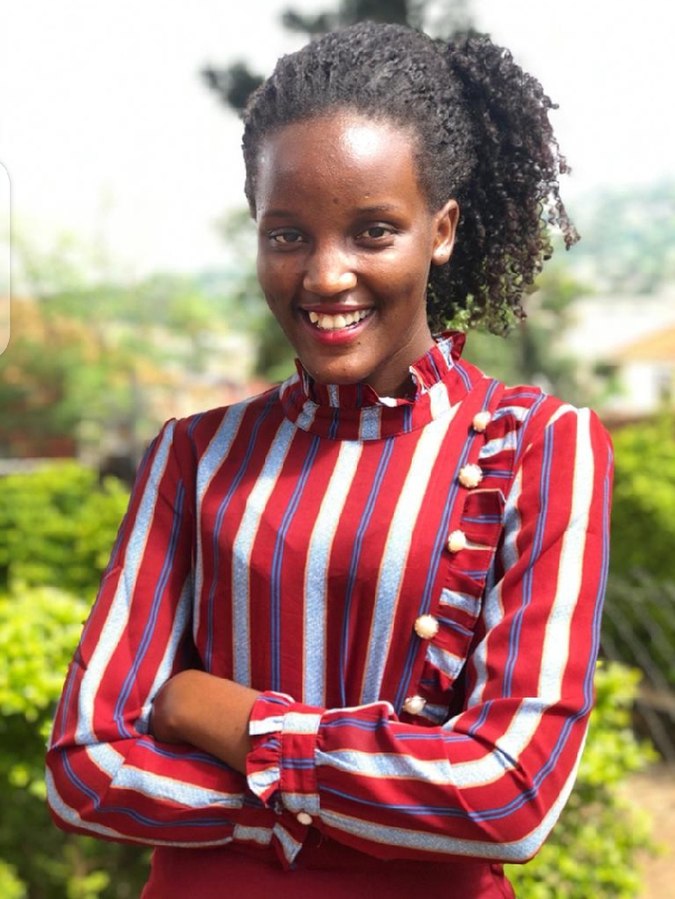 On 15 November 1996, Ugandan climate justice activist Vanessa Nakate was born in Kampala. She became a celebrity in December 2018 after becoming concerned about the unusually high temperatures in her country.
Inspired by Greta Thunberg to start her own climate movement in Uganda, Nakate began a solitary strike against inaction on the climate crisis in January 2019. For several months she was the lone protester outside of the gates of the Parliament of Uganda. Eventually, other youth began to respond to her calls on social media for others to help draw attention to the plight of the Congolian rainforests. Nakate founded the Youth for Future Africa and the likewise Africa-based Rise Up Movement.
In December 2019, Nakate spoke at the COP25 gathering in Spain, together with the young climate activists Greta Thunberg and Alejandro Martínez.
In early January 2020, she joined around 20 other youth climate activists from around the world to publish a letter to participants at the World Economic Forum in Davos, calling on companies, banks and governments to immediately stop subsidising fossil fuels. She was one of five international delegates invited by Arctic Basecamp to camp with them in Davos during the World Economic Forum; the delegates later joined a climate march on the last day of the Forum.
Nakate started the Green Schools Project, a renewable energy initiative, which aims to transition schools in Uganda to solar energy and install eco-friendly stoves in these schools. As of now, the project has carried out installations in thirty schools.
Vanessa Nakate is the recipient of a number of awards, including the Haub law environmental 2021 Award and the Helmut-Schmidt-Future-Prize.
(Source: Wikipedia. See also Vanessa Nakate's homepage and the ASCL COP27 reading list.)
Selected publications
Vanessa Nakate
A bigger picture : my fight to bring a new African voice to the climate crisis / Vanessa Nakate. - Boston : Mariner Books, an imprint of HarperCollinsPublishers, [2021]
Reimagining African women youth climate activism : the case of Vanessa Nakate / Brendon R. Barnes.
In: Sustainability, 13, 2021
https://www.mdpi.com/2071-1050/13/23/13214
The erasure of Vanessa Nakate shows why Africa needs a voice in climate debates / Aggrey Nyondwa.
LSE blog, 12 November 2021
https://blogs.lse.ac.uk/africaatlse/2021/11/12/erasure-of-vanessa-nakate...
Climate change and young people
Youth, gender and climate resilience : voices of adolescent and young women in Southern Africa / Thomas Tanner, Lucy Mazingi and Darlington Farai Muyambwa.
In: Sustainability, 14, 2022
https://doi.org/10.3390/su14148797
Climate change and young people in Uganda: a literature review / Anthony Mugeere, Anna Barford & Paul Magimbi.
In: The journal of environment & development, 2021, 30(4), pages 344–368.
https://doi.org/10.1177/10704965211047159
Les jeunes face aus mutations contemporaines : la résilience aux changements climatiques / Konrad-Adenauer-Stiftung (Senegal). - Dakar : Partenariat Fondation Konrad Adenauer et Centre d'études des sciences et techniques de l'information, 2021
Living in the climate crisis: young people in Uganda / Anna Barford, Rose Hardwick Olwell, Anthony Mugeere, Mollen Nyiraneza, Paul Magimbi, Charles Mankhwazi, Benard Isiko. - University of Cambridge, 2021
https://doi.org/10.17863/CAM.75235
Strengthening climate resilience through integration of climate change, women and youth issues in Uganda's agriculture sector : analysis of agricultural related policies and programmes / ACODE (Organization). - Kampala, Uganda : ACODE, 2019
Students in climate action: a study of some influential factors and implications of knowledge gaps in Africa / Mark M. Akrofi, Sarpong H. Antwi and Jabulani R. Gumbo.
In: Environments, 2, 2019
https://doi.org/10.3390/environments6020012
Vanessa Nakate: "Was ist Ihr Vermächtnis, Herr Scholz?"
Vanessa Nakate's speech at the award ceremony of the Helmut Schmidt Future Prize.
Timeline of Ugandan activists via DBpedia and Wikidata
Posted on 15 November 2022, last modified on 15 November 2022