Moustapha Alassane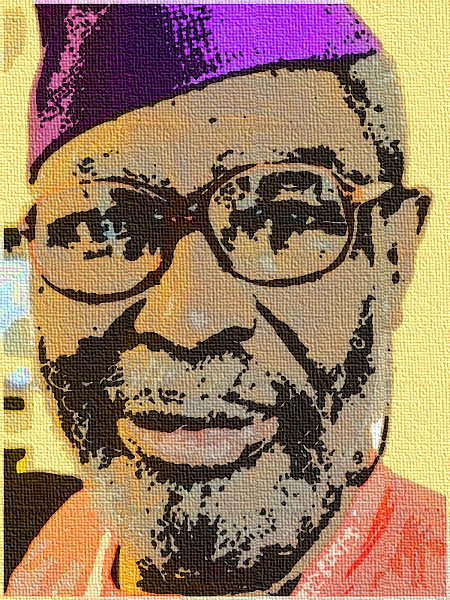 On 17 March 2015, Nigerien filmmaker and educator Moustapha Alassane died at the age of 73 in Ouagadougou. He was not only a pioneer of Nigerien and African cinema but also the first African to direct animated films.
Moustapha Alassane was born in N'dougou in 1942. Trained as mechanic, he obtained an employment at the Institut d'Afrique Noir (Ifan) in Niamey in 1960. He met French filmmaker and anthopologist Jean Rouche who fascinated by Alassne's inventiveness hired him as technical assistant. Rouche also helped him to study animation with Norman McLaren in Canada.
Moustapha Alassane directed approximately thirty animations, documentaries and fiction films. The frog was his favourite animal and protagonist of most of his animated films. Alassane also led the Department of Cinema of the University of Niamey for fifteen years. He was awarded the French Legion of Honor during the Cannes Film Festival in 2007.
(Source: Moustapha Alassane / Sada Niang. In: Dictionary of African Biography, New York [etc.] : Oxford University Press, cop. 2012, pages 157-158)
Selected publications
In: African studies review, 2022, Vol.65 (2), p.531-534
Toads and cowboys: tracing a popular African cinema in Moustapha Alassane's 'Le Retour d'un aventurier (1966)' and 'Bon Voyage Sim (1966)' / by Sada Niang.
The Challenge of Moustapha Alassane / Sada Niang.
Films
Bon voyage Sim / Mustapha Alassane, 1966.
Timeline of Nigerien film directors via DBpedia and Wikidata
Posted on 17 March 2023, last modified on 13 March 2023