Aoua Keita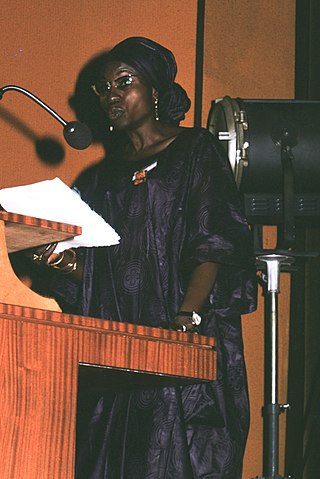 On 7 May 1980 Malian independence activist, politician and writer Aoua Keita passed way. Born on 12 July 1912, she was admitted into Bamako's first girls' school in 1923. She later obtained a diploma in midwifery. A member of the African Democratic Rally (RDA), she contributed to establishing women's wings within the party, and was placed in charge of electoral campaign literature in the various posts to which she was sent as a midwife in the civil service.
In 1958, she was named as the RDA's Commissioner for Women, and the following year was elected to Parliament, thereby becoming the first woman from French-speaking West Africa to be elected to the national legislative assembly of her country. In 1956, Aoua Keita set up a women's trade union, and later participated in the creation of a Panafrican women's organization.
Fighting for an improvement in the living conditions of African women, she was instrumental in the drafting and eventual enactment of the Marriage and Guardianship Code (1962), which afforded new rights to women in Mali. Her autobiography, published in 1975 and rewarded with the Grand prix littéraire d'Afrique noire a year later, is the remarkable account of the professional and political commitment of an African midwife in the colonial era.
Selected publications
Reimagining liberation : how Black women transformed citizenship in the French empire / Annette K. Joseph-Gabriel. - Urbana : University of Illinois Press, [2020]
In: Revue malienne de Langues et de Littératures, no. 2, 2018
In: GomezPerez, Muriel (ed.), Femmes, génération et agency en Afrique subsaharienne : vers de
nouveaux défis, Paris : Karthala, 2018
In: Anales de filología francesa, vol.25, p.207-226, 2017
In: Afrique contemporaine, vol. 2, n° 210, 2004, pp. 145-156.
In: African studies review : the journal of the African Studies Association , vol. 36, no. 1, p. 59-89, 1993
Audio/Podcast: Aoua Keïta, la voix des indépendantes africaines. In: La marche du monde, RFI 2020 (48 min)
Picture gallery of Mali women politicians via Wikidata
Posted on 7 May 2021, last modified on 4 May 2021