A Zimbabwe acquisition trip (by proxy)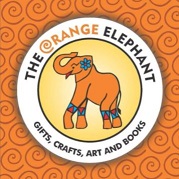 Almost a decade after I had visited Zimbabwe on an official trip, my wife had the opportunity to spend her holiday near the town of Bulawayo. Armed with several pages of advice and other details, which were meticulously prepared by me (and most of which she fortunately ignored), she gathered over 170 publications in just two afternoons. In the Orange Elephant run by author and tour guide Paul Hubbard (who is currently working on his Bulawayo history book) and Violette Kee-Tui (who kindly signed her Mulberry dreams, she bought a set of books by local authors and coffee table books. A week later at the Heritage bookshop and stationery, she managed to assemble an extensive and fairly representative selection of textbooks which were written in conformity to the new Zimbabwean curriculum. Except
for a small Ndebele Bible study leaflet and some bilingual anthologies, all publications are in the English language.
The quality and number of (recently published) books as well as the appearance of a new generation of writers offer hopeful signs of a book publishing industry on the rebound, although still plagued by problems such as high costs, low returns, and piracy. The latter is a recurrent theme of discussion within the African book trade. When I visited the Indaba conference in Harare in July 2012, a full session was devoted to "Copyright, Access To Books and Piracy In Africa," and Bulawayo was used as an example (among others by Sibongile Jele who wrote her MA thesis on the subject) as an important publishing hub. Most of the Zimbabwean textbooks contain warning icons reminding the reader that photocopying and reproducing the content is a criminal offence.
Coffee table books
A couple of coffee table books purchased at the Orange Elephant are two of the most recent books by Jonathan Waters: "Tree Tales of Zimbabwe" and "Kariba". According to the publisher's blurb: "… covering 80 trees and forests of historical and botanical interest, Tree Tales of Zimbabwe is a walk through the nation's past". His 2020 book "Kariba: legacy of a vision" tells the stories of more than a hundred people whose lives were impacted by the construction of the world's biggest man-made lake. Just like the earlier work by this author, (we already have his photographic history of Harare, also published by the Zimbabwean New Zanj Publishing house), it provides many illustrations, a considerable amount of details, as well as a unique insight from a social historical perspective. Other pictorial works, most of them hard-covered and expensive, include the cookbook "Dusty Road: Township Tastes" by Sarah Lilford; "Zimbabwe: on the road less travelled," which is a photographic report of an annual cycling tour "to raise money and awareness for Zimbabwe's struggling pensioners."; and "A Field Guide: Mana Pools National Park," a fully updated and a more than twice as large second edition of an earlier guide by Jan Teedes.
Pathisa Nyathi

Bulawayo is home to several book publishers and writers. Pathisa Nyathi is both: "[he] is the founder of Amagugu International Heritage Centre in Bulawayo, Zimbabwe. A writer, author and publisher, the former Secretary-General of the Zimbabwe Writers' Union is an art, culture and heritage protagonist who is very unapologetic about his Afrocentric views and perspectives" (source: Pindula). Among the purchased books, five are by his own hand. It is good to see Nyathi continuing his biographical efforts to document the royal Mabhena family. After writing and publishing the history of Welshman Hadane Mabhena, he published "On the trail: prince Mabhena traces the fate of Mphungo Mabhena" in 2021, thus shedding more light on the Matabeleland histories. Despite the fact that Nyathi's books are relatively easy to acquire through the African Books Collective, some titles of Nyathi's Amagugu publishing house are not as simple to come by. For example, Mzana Mthimkhulu's "The Rock strikes back", illustrated by the South African cartoonist Boyd Maliki, never made it to the Western market, demonstrating how important it is to be physically there to acquire these titles, even in this digital age.
Local publishers / self-published
The fact that not all publications are available beyond their place of origin, either due to limited print runs, less than ideal PR, or simply lack of financial means, is further illustrated by a couple of books written, printed and marketed in Bulawayo. One of them is called "Bush poems from Zimbabwe" by Loraine King, a collection of poems with photographs by Colin Gillies. Another title is by a Bulawayo pastor, Wayne Nel, who wrote an edifying manual for Christian boys looking for a marriage partner ("A Handbook for Brave Men"). These motivational books usually target a local audience and it is unlikely they will get noticed beyond Zimbabwe. The same applies to the "Survivors Cookbook", which, according to the Bulawayo Christian Centre who published it: "…was birthed at a prayer-meeting when one of the ladies in the church responded to a clear prompting from the Lord to put together a recipe book that would help desperate families survive in these very challenging, but exciting days in Zimbabwe."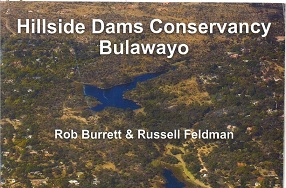 And only one of the three Bulawayo Ubuntu Afro-publisher's titles managed to get a place on a Western library shelf. Bulawayo authored books aiming at a wider audience are those produced by the Khami Press, founded by Paul Hubbard and Rob Burrett. Together and with different co-authors, they wrote booklets about a wide range of natural and local historical topics. After they split up, Paul Hubbard founded the Pigeon press and Burrett continued the Khami publication series.
Textbooks
About two thirds of the collection consists of an almost complete set of Zimbabwe textbooks written in compliance with the New Competence Based Curriculum covering the period 2015-2022 [See "understanding the new competence based curriculum" ]. Textbook publishing is dominated by three Zimbabwean firms: College Press, Secondary Book Press, and Consultus Publishing services. The College Press was established in 1967. The Secondary Book Publishers textbook flagship is the Plus One series. On their website they offer free samples of their stock. Consultus Publishing Services produce their own CPS series textbooks but they also distribute the Pearson/Longman textbook series. Although this is a South African publisher, their Step Ahead textbooks are written in compliance with the Zimbabwean curriculum.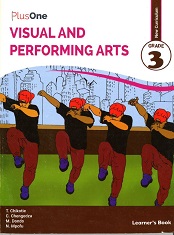 In combination with the 2012 collection of textbooks which happened to be acquired almost at the end of the old curriculum, this new set of textbooks carefully documents an important educational reform process in Zimbabwe. The new, more practical approach comes with subjects such as "Guidance, counselling and Life Skills"; "Business enterprise skills;" "textile technology and design"; and "sport and mass displays." At first glance some of the subjects seem to be out of place in the ASCL library collection which historically was developed with a strong focus on humanities, social sciences and history in Africa. But after careful consideration their inclusion is fully justified in a university library. New themes mentioned by the Ministry of Primary and Secondary Education such as: "Inclusivity, Respect (Unhu/Ubuntu/ Vumunhu), Gender sensitivity, and Diversity" were used as guiding principles for the whole curriculum and not just for more apparent subjects like "family and heritage studies", and "moral education". Teachers are required to address so-called cross cutting themes derived from these principles and apply them to their subject specific areas. According to the government syllabus, for example, the maths teacher is asked to deal with the following cross cutting themes in her lessons: Business and financial literacy, Disaster and risk management, Communication and team building, Problem solving of environmental issues, Gender, Enterprise skills, and HIV & AIDS.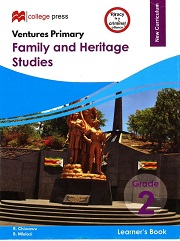 Together with the free online curriculum framework, the teacher guides and revision books, these textbooks are adding to a growing body of material facilitating textbook research in Africa. Tools such as the International Textbook Catalogue developed by the Georg Eckert Institut, provide vital instruments to connect these collections in different libraries and offer comparative perspectives.
Gerard C. van de Bruinhorst
Posted on 24 February 2022, last modified on 22 April 2022