New Titles from our Ugandan Fieldtrip
An important aspect of the ASC Library's policy is regularly collecting books 'in the field'. At least once a year an ASC staff member therefore heads for Africa to find items that are otherwise hard to come by. The motivation behind these trips is partly an awareness that collection practices are inherently biased. To illustrate this, two books bought on a recent ASC visit to Kampala are the focus of this 'Acquisition Highlight'.
Tony Blood : Africa sacrificed for an agenda/ George William Alenyo. - Kampala : George William Alenyo, 2011
George William Alenyo argues in his book how "Tony Blair's tenure as Prime Minister saw him become the face of African dictators whom he networked and advised as they plundered and looted their nations and killed their people. Tony Blair became the link between British, European and American predator multi-national corporations who joined in looting African resources in exchange for supporting the stay of these dictators in power." He then considers how President Obama, UK Prime Minister Cameron and the former French President Sarkozy have since departed from previous Bush-Blair foreign policies.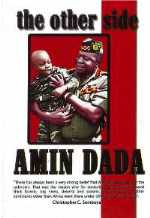 Amin Dada : the other side/ Christopher Colombus Sembuya. - [Kampala] : Sest Holdings, 2009
Christopher Sembuya praises Idi Amin for his "positive contributions" to Uganda in the fields of business, infrastructure, religion and sports in this volume. "True, the circumstances and the period of Idi Amin were characterized by terror, but that does not have to put away his other side that was a sincere positive contribution to Uganda", he argues but adds that "Often Amin has been accused of so many wrongs, that any of his right doings are always obscured".
Both books express views not widely represented in the literature on the issues concerned. The first was published by the author himself and the second was issued by a small local publisher. The inclusion of volumes such as these and other rare and/or unusual items is what makes the ASC Library's collection interesting and unique.
Germa Seuren
May 2014
Posted on 6 May 2014, last modified on 18 December 2017