Lieve Joris: Op de vleugels van de draak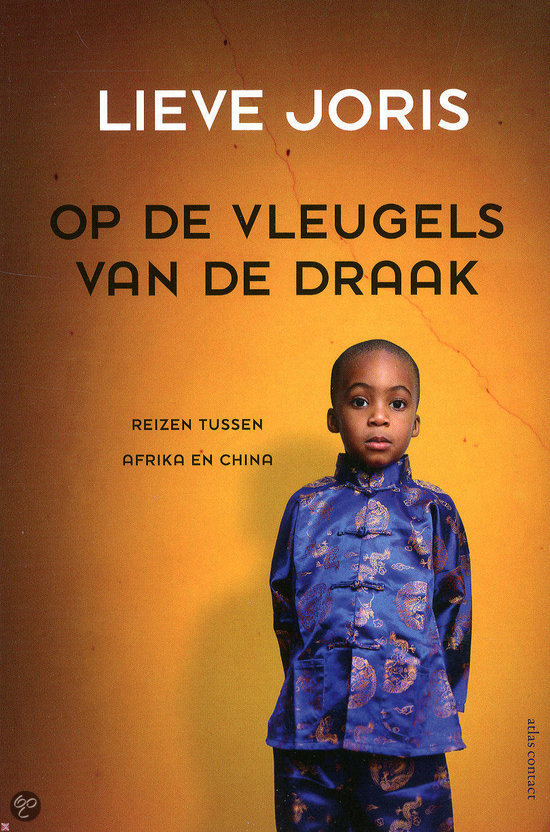 Lieve Joris received the 2014 Bob den Uyl Award for Dutch travel literature for her latest book Op de vleugels van de draak (On the Wings of the Dragon, 2013) on 24 May 2014.
Born in Belgium and now living in Amsterdam, the Netherlands, Lieve Joris has published widely acclaimed reports of her travels in the Middle East, Eastern Europe (Hungary) and Africa, most notably in the Democratic Republic of Congo.
Since her first journey to this former Belgian colony where her great-uncle was a missionary, Congo has been a recurring theme in Joris's work and led to the publication of Terug naar Kongo (Back to the Congo, 1991), Dans van de luipaard (The Leopard's Dance, 2001), Het uur van de rebellen (The Rebels' Hour, 2006) and De hoogvlaktes (The High Plains, 2008). She was awarded the Prix Nicolas Bouvier 2009 for the French edition of The High Plains and an extract from it was published in the winter 2009 issue of The Paris Review.
In Op de vleugels van de draak: Reizen tussen Afrika en China, Joris travels between Africa and China, which is in keeping with the way in which she herself has increasingly worked over the years. She has submerged herself in the worlds of both Africans and Chinese who have ventured onto each other's territory in the slipstream of big business contracts.
Joris's books have been translated into English, French, German, Spanish, Catalan, Norwegian, Turkish, Hungarian and Polish.
Find this award-winning title and other publications on Africa by Lieve Joris in our online catalogue:
http://catalogue.leidenuniv.nl/primo_library/libweb/action/dlSearch.do?institution=UBL&query=any,contains,072618256&vid=UBL_V1&search_scope=lib_asc
On the Bob den Uyl Award, see: http://boeken.vpro.nl/vprobobdenuylprijs.html
For information on Lieve Joris, check her website: http://www.lievejoris.nl/index.asp
Katrien Polman
June 2014
Posted on 2 June 2014, last modified on 18 December 2017