On football: The People's Game and Ladies' Turn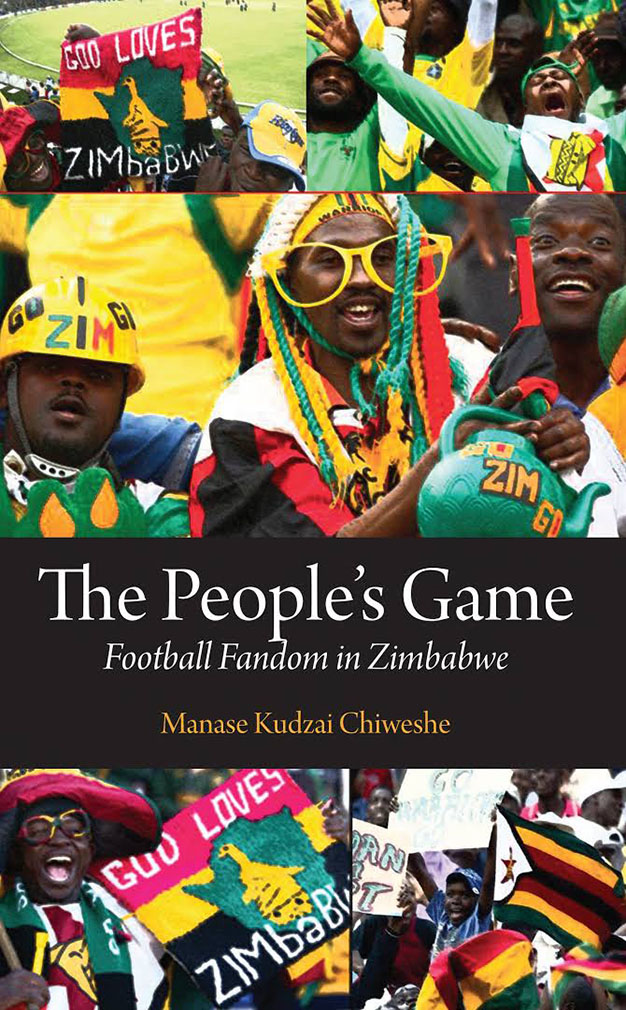 While the 2019 Women's World Cup set everyone's mind on football, this highlight deals with football in Africa. The library contains several books, articles and DVDs about football, including women's football, which is becoming ever more popular in Africa. The highlight focusses on The People's Game : football fandom in Zimbabwe by Manase Kudzai Chiwese and the DVD Ladies' Turn, a documentary film by Hélène Harder.
Football fans
The book is the result of multiple fieldwork processes with fans in Zimbabwe, and demonstrates the connection between social identities and supporting a sports team, highlighting that there are deeper underlying meanings and assumptions to one's support of a sporting team. Supporting a particular football team, not only facilitates a feeling of shared identity, it also acts as a means of differentiating oneself from other groups. This book provides a way to understanding how sport can be viewed as a lens into society. There is a nexus between social identity and football and its importance to the everyday lives of fans is discussed. Identity is further analyzed in the use of colour, paraphernalia and song. Fans use song to motivate their players and portray the maleness and virility of the team.
Gender issues
In Zimbabwe, female fans are on the increase and the research in the book also discusses the masculine and misogynistic tendencies of the football stadiums, making them hostile environments for female fans. The research in the book highlights, among other matters, how they cope with the masculine nature of the stadiums.
Football in Africa is fraught with ethnic, racial, class and gender issues and now that women's football is on the rise, has also the potential to form a divide between the two genders. Football is initially seen as a male participant sport and African women still face male opposition.
Film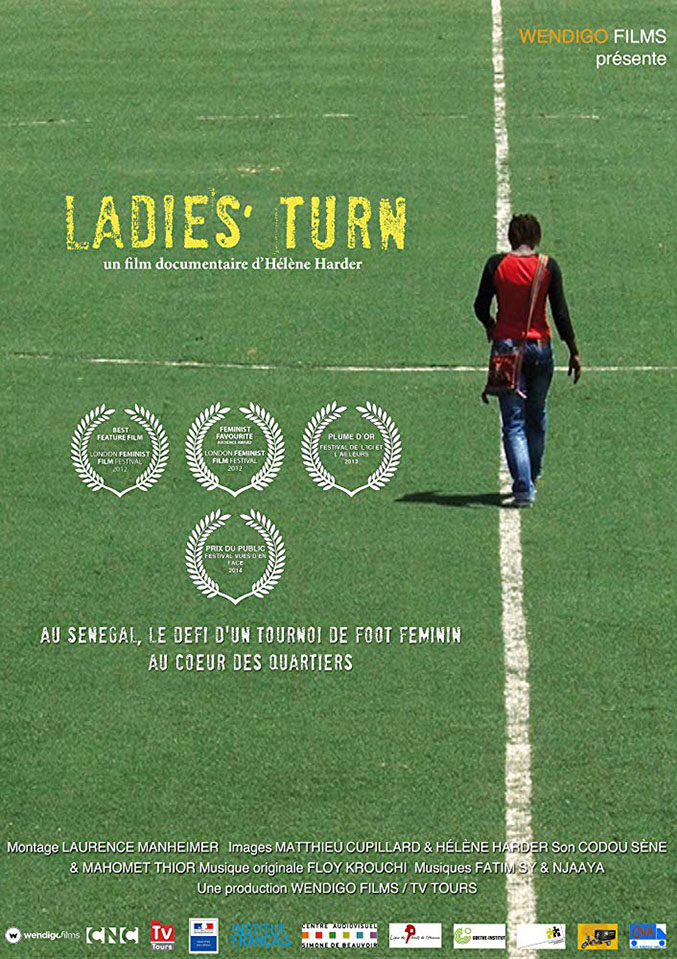 The documentary film Ladies' Turn focusses on an all women's team in Senegal and is an inspirational documentary about the women in West Africa overcoming gender inequality barriers.
In an interview, Hélène Harder explains that the women's football tournament as shown in the film, pushed women to occupy a social space from which they are usually excluded. "There is real social and cultural resistance because football is considered a masculine sport that highlights physical qualities", says Hélène Harder. "Girls who play football are therefore very badly seen. There is a certain vision of the Senegalese woman and what she should be. An elegant and seductive woman. Far from the image of a football player with a sporty look", adds the director. "The players are often accused of not doing housework. However, girls make a point of doing everything. As a result, they live an extended day. Similarly, girls are often an important support in the family and parents do not want to take too much risk of getting hurt", explains Hélène Harder. "It is more easily accepted that a boy takes this risk while a girl must first take care of the little brothers and the household", she says.
The mediatization of this tournament has advanced women's football in Senegal through press articles and TV reports. But also with the hard work of the volunteers of the Ladies' Turn association, who worked for the girls to finally be legitimate in football.
Link to the full interview with Hélène Harder can be found here http://afriquefoot.rfi.fr/20121128-ladies-turn-sur-traces-football-f%C3%A9minin-S%C3%A9n%C3%A9gal/
Womens' World Cup
Nigeria, South Africa and Cameroon have teams playing in this year's Women's World Cup. Women's football is very popular in Cameroon, ever since the last world cup was held in Canada. Star player Gaëlle Enganamouit has even set up a football academy, solely for girls. They are given the chance to develop themselves and if they are good enough to get a foreign contract, they can change their lives and those in the community. Through football, women and girls can gain some autonomy and a feeling of solidarity.
Watch the trailer of Ladies' Turn.
Further reading or watching
A selection of titels that continue the above theme:
Goddess of the Stadium, a documentary film by Delphe Kifouani about women's football in Congo Brazzaville.
Moving the goalposts : the impact of soccer on the lives and prospects of girls and young women in rural Kenya by Forde, Sarah, Kendall-Taylor, Andrea [Article]
Angela Robson
Posted on 21 June 2019, last modified on 11 July 2019