Ama Ata Aidoo at 70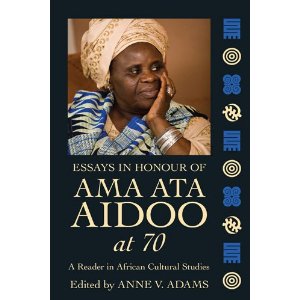 The volume 'Essays in Honour of Ama Ata Aidoo at 70: A Reader in African Cultural Studies' (2012) pays tribute to a woman writer from the African continent who has touched worldwide audiences and acknowledges her status as a 'literary mover and shaker'. The literary-criticism core of the book is complemented by papers on such issues as African oratory, new media, popular culture texts, African identity, race construction and gendered image.
Ama Ata Aidoo was born in Abeadzi Kyiakor in what was then the Gold Coast (later Ghana) in 1940 and grew up in a Fante royal household. She attended Wesley Girls' High School in Cape Coast and then the University of Ghana at Legon from 1961-1964 where she graduated with a Bachelor of Arts in English. During this time, she also wrote her first play, 'The Dilemma of a Ghost', which came out in 1965 and made her the first African woman dramatist to be published.
Since then, Aidoo has written other plays, novels, short stories and poetry as well as numerous essays on African literature and the status of women in African society. One of her best known novels is 'Our Sister Killjoy, or, Reflections from a Black-eyed Squint' (1977). She has won many literary awards, including the Commonwealth Writers Prize for Best Book (Africa) for her second novel, 'Changes: a Love Story' (1991). Aidoo's works of fiction deal with the tension between Western and African world views and the politics of gender and sexual inequality in African society.
In addition to her literary career, Aidoo was appointed Minister of Education under the Provisional National Defence Council in 1982, but resigned after 18 months. She then moved to Zimbabwe to become a full-time writer. She has also lived and worked in the US, the UK and Germany. Aidoo was a long-term Visiting Professor in Africana Studies and the Literary Arts at Brown University.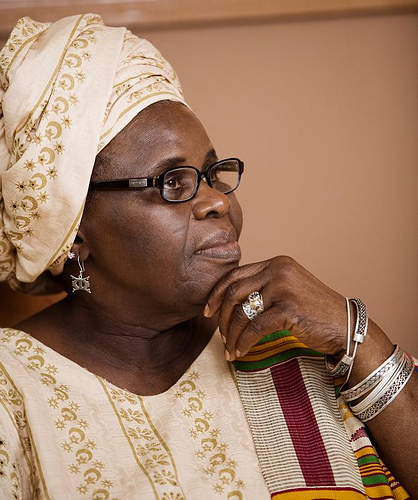 Prof. Ama Ata Aidoo delivered the Abiola Lecture at the ASA's annual conference in Philadelphia on 1 December 2012 with a talk entitled 'Clapping with One Hand, or a Fundamentally Flawed Management of Post-Colonial African Public Spaces'.
Publications by and on Ama Ata Aidoo can be found in the ASC library catalogue
Katrien Polman, December 2012
Posted on 5 December 2012, last modified on 19 December 2017