African crime fiction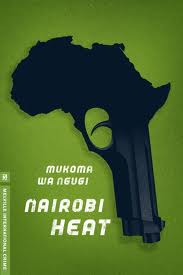 The Maand van het Spannende Boek is a Dutch theme month to promote literary genres of 'exciting books' (detectives, thrillers). It is organized each June by the Dutch Book Promotion Foundation (CPNB). In recognition of this year's Month of the Exciting Book, the ASC Library has purchased a new set of African crime novels covering contemporary African crime writers from across the continent, such as Malla Nunn, Michael Stanley (the duo of Michael Sears and Stanley Trollip) and Kwei Quartey.
Among these recently acquired novels are Blood Rose by Margie Orford and Zulu by Caryl Férey.
Blood Rose by Margie Orford
Margie Orford returned to South Africa in 2001 after 13 years of living overseas and in Namibia. Her work as a crime reporter inspired her to complete the fragmented stories that she had reported on and to create her heroine Clare Hart. Like her creator, Hart is an investigative journalist. Her partner is a captain in the South African police. In Blood Rose (2007) a vicious psychopath is at work in Walvis Bay, a sad desert-locked, fishing port in Namibia that has fallen on hard times. Street boys are being killed and mutilated. Clare occasionally works as a profiler for the police and gets involved in the case. But is there another motive for the killings?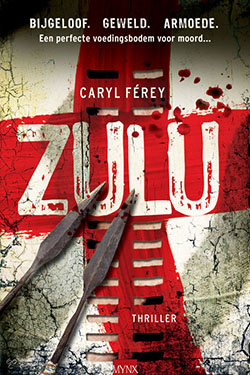 Zulu by Caryl Férey
Caryl Férey was born in France, grew up in England, and has travelled the world. His writing includes thrillers, mysteries, travelogues, and children's books. He won the French Grand Prix for Best Crime Novel of 2008 for Zulu, published in English in 2010. Zulu's protagonist is a Zulu by the name of Ali Neuman. He is chief of the homicide division of the South African police in Cape Town. One of his staff is Brian Epkeen, a white man. Together they have to deal with the crime that inevitably arises in sprawling areas of un- and under-employed people – crime exacerbated by gangs, both local and from other parts of Africa. Investigating the death of several young women, Neuman encounters a new deadly drug that is being manufactured and sold by ex-apartheid supporters.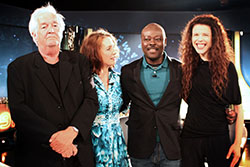 See also:
Ursula Oberst
June 2015
Posted on 1 June 2015, last modified on 27 May 2020