African approaches : roads to a far-off place, by Jo Jordan
Jo Jordan describes herself as one of those who would rather "hear the flatulence of camels than the prayers of the fishes".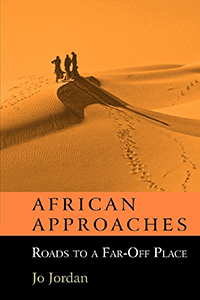 This perfectly sets the tone of the book she writes about her life and the adventures she has travelling through Africa's vast geography and cultures.
Inspired by a grainy black and white film of an overland journey across the Sahara to Nigeria and stumbling across a small ad in the Observer announcing an 18-week overland trip to South Africa, the author left 'swinging sixties' London behind and never looked back. Africa captivates her and it is where she meets her future husband, Nick. With him Jordan forms Hobo Trans Africa Expeditions and in the narrative she portrays the cast of characters encountered in Hobo's early days of trial and error, through to its gradual transformation into a leading Africa-overlanding enterprise of its day.
Overlooking the spectacular Mount Meru, they create their home, Samaki House. Although initially intended as a single narrative regarding the building of their house in Tanzania, the book is many stories in one, the story of "A Plan", of wanting to put down roots, and of exploration and adventure, the house acting as the spine of the narrative. The author's experiences of more than thirty years of overland travel weave through it.
It is the perfect holiday read, as it takes you into their vision and gives inspiration to "go out there and do it" too. The book definitely makes me want to join them on the verandah with a Konyagi sundowner!
Click here to find this book in the ASC Library.
Angela Robson
July 2014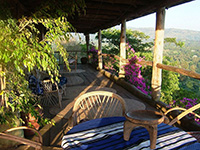 Posted on 15 July 2014, last modified on 18 December 2017