LDE minor Frugal Innovation for Sustainable Global Development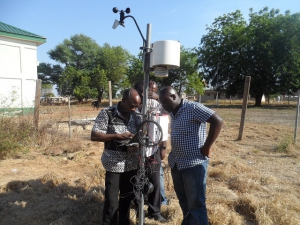 The Leiden-Delft-Erasmus minor 'Frugal Innovation for Sustainable Global Development' - that will start in September 2018 - offers in-depth insight into how and under which conditions frugal innovation can be accomplished and contribute to sustainable global development. Frugal innovation is a recent manifestation of innovation which centres on the (re)design of products, services and systems, thereby decreasing price and production costs without compromising on utility and ease of use. One can think of mobile banking (m-Pesa; Zoona), more affordable health appliances (Frugal Thermometer), contextspecific irrigation systems or weather stations and lowpriced sustainable energy sources.
The minor is accessible for third-year bachelor students from Leiden University, TU Delft and Erasmus University Rotterdam. In the minor you will learn how frugal innovation can be defined and analysed; what frugal innovation implies for technology, entrepreneurship and development; and how and under which conditions frugal innovation can contribute to the realization of a number of Sustainable Development Goals. As frugal innovation demands an interdisciplinary approach this minor combines the unique knowledge and expertise from the universities of Leiden, Delft and Rotterdam. In terms of learning methods, lectures, readings, online-learning tools, and internships are combined with practical expertise and experience of NGOs, businesses and policy makers. The minor is organized by the Centre for Frugal Innovation in Africa (CFIA).
An internship abroad is part of the programme. After a one week preparation course in the Netherlands you will stay abroad for 10 weeks to do your internship. Internships are done in groups of three students. Upon return there will be a 'come back week' in which you present and reflect on your internship (results).
More information about the programme and the application procedure (note that registration for Leiden University students is possible from 1 May up to and including 31 May 2018.)
Posted on 26 April, 2018. Last modified on May 1, 2018