Research Master in African Studies

The Research Master in African Studies, offered by the African Studies Centre and the Faculty of Humanities of Leiden University, is unique in continental Europe for the interdisciplinary range of subjects offered and the variety of perspectives. It introduces you to a wide range of career options and a network of excellent researchers.
For all details and updates about the research master's programme, visit this web page, or check out the new flyer (pdf.! You may also want to read more about the (one-year) Master in African Studies.
Watch the introduction video in which researcher and lecturer Akinyinka Akinyoade explains more about the two programmes:
The Research Master in African Studies in Leiden offers a broad, multifaceted programme that combines an interdisciplinary approach with in-depth study of a particular theme and region. It is intended for talented and highly motivated students who have already undertaken the required preparatory degree courses.
Interdisciplinary research abroad
An important aspect of the programme is developing your ability to conduct original and interdisciplinary research. You will have the opportunity to spend an entire year - of which six months consist of fieldwork in Africa or an Africa-related setting elsewhere - to execute your own research project. Funding from Leiden University (LUSTRA+) and the Humanities Faculty (Uhlenbeck scholarship) is available for the 6-months fieldwork. Having successfully completed the programme, you will be qualified to engage in research in universities (PhD research), or work in state institutions or within the NGO sector. Take a look at the theses of former research master's students.
The Research Master is based at the African Studies Centre Leiden, which is the only academic research institute in the Netherlands devoted entirely to the study of Africa. It has an excellent library and organises high-profile events, such as the ASCL Seminar Series, giving students the opportunity to connect with world-renowned researchers in the field.
The Research Master in African Studies is taught by leading scholars from universities in the Netherlands and Belgium. The research projects of participating staff members of the ASCL are central to the programme and students may have a chance to participate in one of these projects if suitable.
Admission and application
Learn more about the entry requirements, how to apply and the tuition fee.
Practical information
Learn more about visas, housing, cost of living and scholarships.
Contact for further information
Dr Karin Nijenhuis (Study advisor, Research Master in African Studies)
Email: c.t.nijenhuis@asc.leidenuniv.nl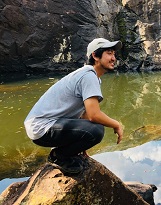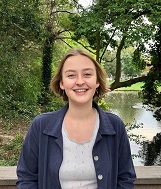 Curious about the background, education so far and career expectations of our participating students? Read the interviews with two of our graduates: Fransje Bolwijn and Ryohei Shiozaki.
Posted on 15 November 2011, last modified on 2 February 2023