LDE minor African Dynamics

The joint Leiden, Delft, Erasmus (LDE) Minor African Dynamics (MAD) is a multidisciplinary course for third year bachelor students from the LDE universities.
Africa has undergone significant transformation in the past decades and this is set to accelerate. Currently 65 percent of the continent's population is below the age of 35. Projections indicate that the population will double in the next 30 years, with more than half of the people living in urbanised environments. This young and dynamic population and growing demand for food, water, energy, land, infrastructure, health services, education, jobs, etc. can be powerful drivers of growth, but may also present severe social, economic and environmental threats. The way in which Africa unfolds will greatly impact the course of the world's shared future in the 21st century.
Building on Agenda 2063 and the SDGs the African Dynamics minor fosters a deeper understanding of integrated and sustainable development approaches in Africa. Courses offered by leading Africanists from the universities of Leiden, Delft and Rotterdam combine knowledge and expertise in diverse fields to depict Africa from different perspectives, with an emphasis on how Africans themselves view their continent and the world. The African Studies Centre Leiden Library functions as a hub of this knowledge.
To establish an understanding of what different academic fields have to offer, the African Dynamics minor students combine their knowledge from separate disciplines in addressing Africa's challenges and strengthening the opportunities the continent presents. Innovative and collaborative learning strategies are applied to stimulate the co-creation of knowledge during seminars, discussions, debates, and group workshops, as well as interactive webinars, excursions and a Small Private Online Course (SPOC), presented as a global classroom. To compare theoretical knowledge to African realities, the second block offers a three-week African field study.
Innovative technology enhanced learning programme and assignments
Includes a three week field study in Africa
Serves as a pre-master for the Master in African Studies at Leiden University
The option to travel abroad is determined by Leiden University as specified on their Health and Safety website.
Apply for the 4-week SPOC (Small Private Online Course) 'A Critical Engagement with Advancing the SDGs', that will take place 21 November -16 December 2022. Deadline: 2 November.

Read the Minor African Dynamics Students Blog!
This is a selection minor! Only 40 Leiden-Delft-Erasmus students will be selected to participate in this minor in 2022-2023. Application opens on 1 April and closes on 14 April 2022. More information on the course programme and application procedure can be found in Leiden University's e-prospectus.
If you would like to get more information about this minor, don't hesitate to contact one of the MAD alumni:
From the 2019-2020 ('pre-Corona') cohort: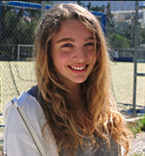 Lydia Lampiri
Leiden University
BSc Political Science
lampirilnl@gmail.com
Ivan Eikelenboom
TU Delft
BA Industrial Design
M.J.Eikelenboom@student.tudelft.nl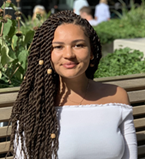 Bahumi Mogwe-Jansen
Leiden University College
BSc Liberal Arts & Sciences: Global Challenges
652337@soas.ac.uk
or from the 2020-2021 ('Corona') cohort:
Robin Breedeveld
Leiden University
BA International Studies
r.e.breedeveld@umail.leidenuniv.nl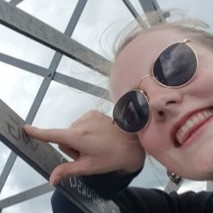 Nienke van der Mast
Erasmus University Rotterdam
BA Psychology
501436nm@student.eur.nl
Lyana Usa
TU Delft
BSc Electrical Engineering
L.Usa@student.tudelft.nl
Posted on 21 February 2019, last modified on 24 October 2022