Miraculous Unhappiness; does Botswana need a Ministry of Laughter?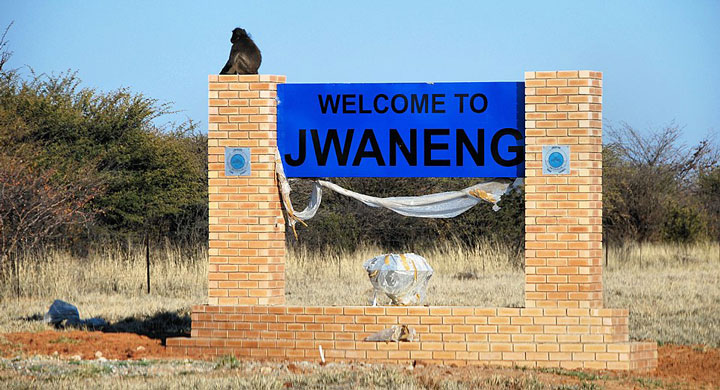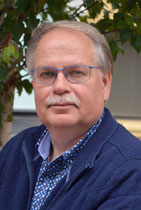 Rijk van Dijk is Professor of Religion in Contemporary Africa and its Diaspora. He is an expert on Pentecostalism, globalization and transnationalism, migration, youth and healing.
In March, the 7th edition of the World Happiness Report was published, a sequel to the first appearance of this report in 2012, which followed a UN policy meeting in that year discussing 'Wellbeing and Happiness; defining a new economic paradigm'. The purpose of this report is to measure and compare, on a global scale, the quality of social life in 156 UN member states.
Laughter and enjoyment
It assesses a variety of subjective indicators that may tell governments something about the happiness of their citizens. The indicators for these kind of life evaluations this report offers include income (GDP per capita), healthy life expectancy, social support, freedom to make life choices, generosity, perceptions of corruption, and also more qualitative indications such as laughter and enjoyment (positive affect) and worry, sadness and anger (negative affect).
Unhappy people
Based on these indicators, Botswana rank among the most unhappy people around the globe! Now ranked 148, the country belongs to the nine unhappiest the world knows, just one place higher than war-torn Syria. In fact, since the previous report of 2018, Botswana has tumbled one place deeper into the abyss of unhappiness. The lowest rung of this ever-descending ladder is currently occupied by South Sudan. Strangely and remarkably, when considering the changes in happiness from 2005-2008 to 2016-2018, the picture of Botswana's unhappy state of affairs becomes even more dramatic; it is one of three countries in the world with the greatest and most spectacular reduction in happiness, surpassed only by Syria and Venezuela – whose citizens are now at the absolute bottom of this spiral into unhappiness.
Income inequality
A breakdown of these figures reveals that the largest and most significant contributors to Botswana's apparent misery relate to a lack of social support, curtailed healthy life expectancy and, above all, matters of income inequality and of generosity. Of these, the healthy life expectancy factor is perhaps the easiest to explain in view of the magnitude of the AIDS crisis that continues to seriously affect the population.
Africa's miracle
And yet, in economic terms, Botswana has long been seen as Africa's miracle, a country marked by unprecedented growth rates and transforming into one of just a handful of middle-income-earning nation states on the continent. Recently, the current President Masisi even announced to the general public and the UN the country's aspiration to be upgraded to the global class of high-income-earning societies, a status truly remarkable in view of Africa's prevailing economic conditions.
Gender-based violence
In view of its miraculous economic success, surely Botswana's unhappiness must be viewed as equally 'miraculous'. While the aforementioned indicators record certain factors, such as social support and income disparities, which may contribute to explaining these contradictory miracles, other factors must be brought into the equation. In May, another report has been published on issues relating to happiness, this time by the Botswana government itself, that has attracted the attention of local commentators. The Botswana National Relationships Study, which investigates the state of intimate relationships in the country, apparently reports an alarming rate of gender-based violence among its population, making one commentator pronounce in anguish: "Ranked as one of the most peaceful countries in the world, behind closed doors its people violate each other." (Innocent Selatlhwa, Mmegi, 17-5-2019). This is reminiscent of earlier work by the anthropologist Julie Livingston, who recorded and analysed the high rate of suicide that besieges Botswana, including especially those forms of suicide that are related to the unhappy endings of romantic relationships ([1]).
President 'not a happy man'
Consequently, other commentators in the country are calling on the government of Botswana to take concerted action to develop policies that will improve the subjective happiness of its populace. As one of these commentators argues: "The Government of Botswana must integrate happiness as one of the pillars of good governance", and continues by pointing at the examples of Ecuador which has a Ministry of Buen Vivir (good living) and at Venezuela featuring a Ministry of Supreme Social Happiness (Kenneth Dipholo, Sunday Standard, 11-6-2017). Yet, other commentators are quick to point out that the current presidency of Masisi is also an unhappy one, much contested by rival parties, so much so that it is currently believed to be incapable of providing any such much-desired happiness-augmenting policy: "But how can the nation really be happy when even the President is not a happy man?," says Thalefang Charles (The Monitor, 25-3-2019).
While there is much to be explored in terms of understanding how and why relative prosperity can be conjoined by spectacular unhappiness, there is also little reason to believe that the Botswana government will start spending some of its affluence on the establishment of a Ministry of Laughter anytime soon.
---
[1] J. Livingston (2009) Suicide, Risk, and Investment in the Heart of the African Miracle. CULTURAL ANTHROPOLOGY, 24 (4): 652–680.
Photo credits:
Top photo (cropped): Sign board in Jwaneng, Botswana. The Jwaneng diamond mine is the richest diamond mine in the world and is located in south-central Botswana. Credit: Ossewa [CC BY-SA 3.0 (https://creativecommons.org/licenses/by-sa/3.0)].
Graph: World Happiness Report 2019.
This post has been written for the ASCL Africanist Blog. Would you like to stay updated on new blog posts? Subscribe here! Would you like to comment? Please do! The ASCL reserves the right to edit, shorten or reject submitted comments.
Tags
World Happiness Report
wellbeing
healthy life expectancy
economic growth
income inequality
AIDS
gender-based violence
Posted on 4 June 2019, last modified on 4 July 2019