Getting Things 'Write': Constructive Criticism, Confidence and Community in the Southern Africa Writing Group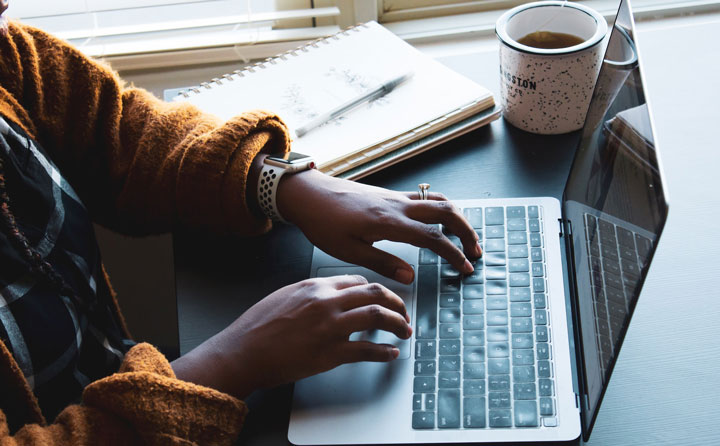 Duncan Money, Tanja Hendriks and Julia Foudraine are members of the Southern Africa Writing Group, and of the Collaborative Research Group Patterns of Living in Southern Africa.
What is a writing group? Why should you bother finding out? Since March 2021, the Collaborative Research Group Patterns of Living in Southern Africa has convened a small writing group to give participants feedback and encouragement on draft work and to exchange ideas and expertise. Since then, we have discussed around twenty texts, including draft journal articles, PhD chapters, and funding proposals. Several of these discussed drafts have subsequently been published or form projects that have been funded.
In this post, we want to talk about the basics of forming and running a writing group to encourage this way of working together. Reading groups are relatively common – and several of us had experience of reading groups – but writing groups are not. We thought it would be helpful for other scholars and researchers to provide some thoughts and reflections on how writing groups work, what works about them and why you should set up your own.
The Basics
Duncan initiated the group by contacting potentially interested people within the African Studies Centre Leiden and the
ASCL Community
, anyone who was working on Southern Africa or had done so in the past. This quickly got together a small group of PhD candidates, early career researchers and established scholars. Word-of-mouth has recruited subsequent participants, so we now have nine people participating regularly in sessions. Our experience is that around nine people is a good number for feedback as it allows for a diversity of opinions while enabling sufficient time for everyone to contribute. This ensures a balance between the benefits of participating and the time investments needed to do so.
Sessions always take place online using Zoom. Initially, this was due to Dutch Corona restrictions, and subsequently we maintained this to allow people outside Leiden to participate, including PhD candidates on fieldwork. These sessions are informal and follow a simple format. We meet once a month for an hour to discuss one or two draft texts that are pre-circulated a week before the session. This gives us about thirty minutes for feedback on each text after the author has briefly introduced it and highlighted any aspects that they particularly would like comments on.

The Benefits
Apart from the obvious fact that joining a writing group means that its existence encourages participants to write and share their work, offering inspiration and room for collegiality, we have experienced several distinct benefits related to how this specific group has been set up.
One reason why the group works is the clear geographical focus on Southern Africa. The group is interdisciplinary – with participants from the humanities and social sciences – and topics we have covered have been wide-ranging: urban histories in Zimbabwe, disasters, gossip among migrant communities, and international anti-apartheid solidarity. So far, we have discussed drafts about Malawi, Namibia, South Africa, Zambia, and Zimbabwe, but also papers that focused on the region more broadly. The geographical focus allows us to benefit from the overlapping expertise of participants and common ground despite disciplinary differences, and facilitates useful comparisons. The broader justification is that it is often useful to think of Southern Africa as an interconnected region with many shared histories, rather than confine research within national boundaries.
A second reason why the group works, is that it presents an opportunity to share work in all kinds of different stages of writing. Unlike academic seminars, panels or conferences, the work does not yet have to be finished. This lowers the threshold for sharing something and also enables in-depth discussions from the start of the writing process. Moreover, it also offers an opportunity to share only a specific part of a publication that authors want to discuss in-depth, such as a lengthy vignette. One piece can be submitted several times and it is informative to see how texts grow and change shape over time.
A third reason for its success so far, is that due to its regional focus and interdisciplinary nature, the writing group participants form a diverse group that is well placed to help think through who the audience for a text is or could be(come), and thus where to place it for publication. Suggestions from group members have helped authors to tailor their texts to the intended audiences, or think through alternative placements. Suggestions from more senior academics have helped early career scholars to reflect their 'publishing profile' in this regard.

Benefits Beyond the Basics
One of the strengths of the writing group is its welcoming and accessible nature. Equality is key and this is especially vital for the more junior researchers of the group. In general, it can be a bit of a daunting experience for junior researchers to be part of a writing group or present work in the company of a lot more senior and experienced researchers. As the writing group has come to include scholars based in different institutions, it has also helped participants to make new scholarly connections in an informal yet productive setting.
Moreover, the writing group offers opportunities to not only receive feedback but also give feedback. Although there is no pressure to always make a contribution, there are expectations for all participants of the group. This makes for a stimulating, less intimidating setting. A writing group like this is therefore a good opportunity, for junior scholars specifically, to practice peer review but to also recognise their academic worth and to build confidence. It helps to see work-in-progress from more experienced writers to realise that nobody gets it right the first time: we all struggle and work through different versions in our attempts to get our points across.
On the one hand, participants are expected to give feedback on the work of others. There is a lot of time for everyone to share their thoughts, comments and feedback and everyone's input is being valued. It is also an opportunity to learn from each other; not only from everyone's specific knowledge regarding a certain topic, but also from the different ways in which everyone gives feedback and puts emphasis on certain aspects of a text. On the other hand, everyone gets the opportunity to submit their work and to receive feedback. The given feedback is supposed to be constructive and the scholar can ask the other group members to focus on specific aspects of a text, such as structure or comprehensibility. The work that is being shared can be in all kinds of different stages of writing so it does not matter if it is a finished grant proposal, a rough draft of a chapter or some jotted-down preliminary research ideas.

Building Community
The Southern Africa Writing Group has been running for more than a year now. By being able to share any kind of work in an informal, non-judgmental and friendly setting, the writing group has become a community in itself: participants check-up on how others are doing, how their writing is progressing, and whether previously presented material has made it out into the world. We look forward to continuing our attempts to get things write – and encourage others to do the same!
Would you like to stay updated on new blog posts in the ASCL Africanist Blog? Subscribe here! Would you like to comment? Please do! The ASCL reserves the right to edit, shorten or reject submitted comments.
Tags
Writing group
writing skills
reading group
peer review
phd candidates
junior researchers
early-career scholars
confidence building
interdisciplinarity
Posted on 29 August 2022, last modified on 2 September 2022