Pedagogies of peace and conflict in the Great Lakes region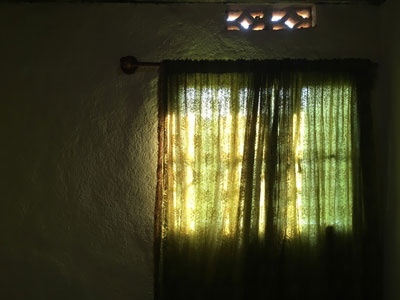 Often, conflict breeds conflict. Research has identified various political, economic and demographic conflict risk factors that help explain cyclical conflict dynamics. Yet we still understand little about why accumulated conflict risk factors only sometimes pay out in violence and other times peace lasts. But what if we take more seriously what ordinary people do in shaping dynamics of conflict and peace?
In this project, we investigate what ordinary people do in conflict regeneration, focusing on informal pedagogies of peace and conflict in families. By identifying how people transmit lessons of past conflict to novices, we can gauge how new generations come to prevent, endure, accept, or enact conflict. We investigate people's 'complicity' in peace and conflict by unraveling the implicit, explicit, verbal, embodied and materialised 'teachings' through in-depth ethnographic case studies among conflict-affected families. The research takes place in the African Great Lakes region, notorious for (historically) repeated outbreaks of mass violence. Our focus is on Rwandan, Burundian and Congolese families currently residing as citizens or refugees in Rwanda.
We aim for the project findings to help inform peacebuilding policy in ways that account for the aspirations and agency of ordinary people – parents and children. More directly, findings will allow ordinary people to take increasing part in shaping their own, peaceful futures – which until now, is often left to governments and peacebuilding experts.
For the research project, we collaborate with researchers at the Research Center for Mental Health and Behavior at the University of Rwanda.
Photo: Sunrise from inside a family house, Rwanda, 2020, copyright LH Berckmoes
Affiliated Junior, Postdoc and Project researchers
External affiliates
Stefan Jansen
Armel Karubu
Verena Mukeshimana
Benjamin Tuyishimire
Theoneste Rutayisire
Clémentine Kanazayire
Eugène Rutembesa
Reverien Interayamahanga
Keywords
Informal pedagogies, parenting, families, legacies of conflict, peace and conflict, Rwanda, Burundian refugees, Congolese refugees