Where have the midwives gone? Everyday histories of voetvroue in Johannesburg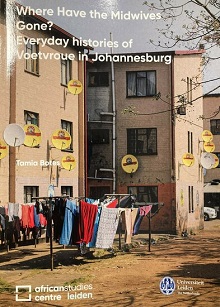 At the heart of a complex network of knowledge sits the Voetvrou - a black autonomous midwife who looks after the health of and nurtures new life in her community. She mentors others in these practices and, in this way, shares her knowledge across communal lines. But who is the Voetvrou? What is her history? What constitutes being a Voetvrou? How does one become a Voetvrou? Harriet Deacon (1998) identifies a broad shift in power relations between medical men and black autonomous midwives in the nineteenth-century Cape Frontier. These relations were underpinned by growing racialism at legal and institutionalised levels and effectively squeezed black women out of the practice of midwifery — hence their apparent disappearance from public archives from 1865 onwards. However, these black autonomous midwives have not disappeared. This research asks: Where have the midwives gone?
This book is based on Tamia Botes's Master's thesis 'Where Have the Midwives Gone? Everyday Histories of Voetvroue in Johannesburg', winner of the 2021 Africa Thesis Award. This annual award for Master's students encourages student research and writing on Africa and promotes te study of African cultures and societies.
About the author(s) / editor(s)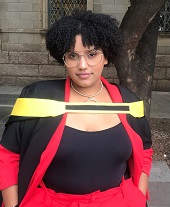 Tamia Botes is a PhD candidate in the Anthropology department of Wits University, Johannesburg. She is supervised by Professor Zimitri Erasmus. Her current research focuses on the social history of Eldorado Park as a discursive space for reimagining race and the 'human' in a South African context.
Posted on 16 September 2022, last modified on 28 October 2022