Waar worden de Noord-Koreaanse raketten van betaald?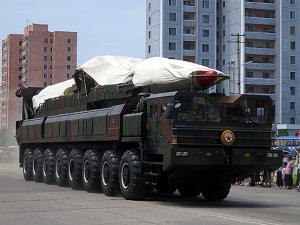 North Korea launched dozens of ballistic missiles in the past year. This is worrying for many (neighbouring) countries and organisations. How does the poor country pay for these weapons? In his most recent blog for Faces of Science PhD candidate Tycho van der Hoog gives part of the answer.
Read the blog (in Dutch).
Photo credit: Stefan Krasowski, CC BY 2.0 via wikimedia commons.
About the author(s) / editor(s)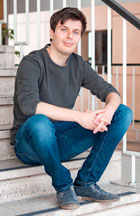 Tycho van der Hoog is a PhD candidate at the ASCL. His PhD project, tentatively titled 'Blood, Bullets, and Bronze: The Relations Between North Korea and Southern Africa, 1960-2020' seeks to reveal the ties that bind North Korea to the African continent.
Posted on 10 January 2023, last modified on 12 January 2023