Photo exhibition on the Third Floor: Afrikanerland, by Leonor Faber-Jonker
Lunch break Tzaneen, South Africa
Photographer Leonor Faber-Jonker about her experiences related to Afrikanerland:
"In the African winter of 2014 I took part in what turned out to be an unforgettable study trip to Namibia and South Africa. The month-long trip was intended as a cultural exchange between Dutch and Belgian students and Afrikaners. Our Afrikaner hosts invited us to countless braais, guided us around university campuses, schools and city centers, and took us to see nature reserves and tourist attractions, farms and enterprises, museums and monuments. Occasionally they treated us to an 'Africa experience': a quick drive around a township.
By showing us what their country had to offer, our Afrikaner hosts hoped to reach out to us. Instead, I experienced a disconnection. The tight schedule of travel, excursions, and day trips, was intermitted with lectures and film nights which introduced us to the Afrikaner version of Southern African history: a proud history of Voortrekkers, Boer war memorials, and the emancipation of Afrikaans, but also of plaasmoorde, 'poor whites' and marginalization. As time went by, and as we went from Namibia to Vrystaat, Pretoria, and Limpopo, the trip became more and more alienating.
The photo series 'Afrikanerland' reflects on my sense of alienation. The images of beautiful scenery, Afrikaner enterprises, street life, and animals bear an eerie resemblance to snapshots taken by colonial travelers in the early twentieth-century. Like them, I was a mere passer-by, unable (unwilling?) to make a real connection. At the same time the images seem to suggest that man is always a passer-by in these countries: man-made structures are dwarfed by nature, while human figures disappear against the washed-out colours of the landscape."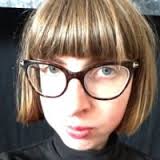 For more information, see her website and her researcher's profile on the ASCL website.
During the opening, on Wednesday 5 October, 17:00-18:00 at the Bamboo Lounge on the third floor, Leonor will give a short introduction.
The exhibition can be seen during office hours in the corridors on the third floor of the Pieter de la Court building.
Date, time and location
04 October 2016

to

31 December 2016
Posted on 12 September, 2016. Last modified on May 10, 2017