'Today's refugees are tomorrow's Dutch citizens' - speech Lesage Munyemana at opening Academic Year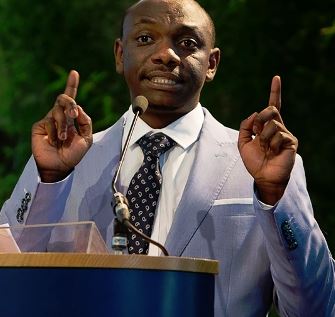 Lesage Munyemana fled the war in the Democratic Republic of the Congo. He is now a biology student at Leiden University and gave one of the speeches during the offical opening of the Academic Year on 5 September. He is also the founder of the new university Meeting Point. This will be a friendly and informal place located in the Plexus student centre, where refugee students can go for help and advice. The advice is provided by refugees who have been living in the Netherlands for some time and by alumni who can advise refugees on how to make their way in society. Other Leiden students are very welcome, Munyemana stressed, so that Dutch and refugee students can get to know one another better.
Read Muyemana's speech (in Dutch).
Read a full report of the opening of the academic year (in English).
Posted on 8 September 2016, last modified on 15 September 2016