Tanzania's Planners' Handbook. A Guide for Development Planning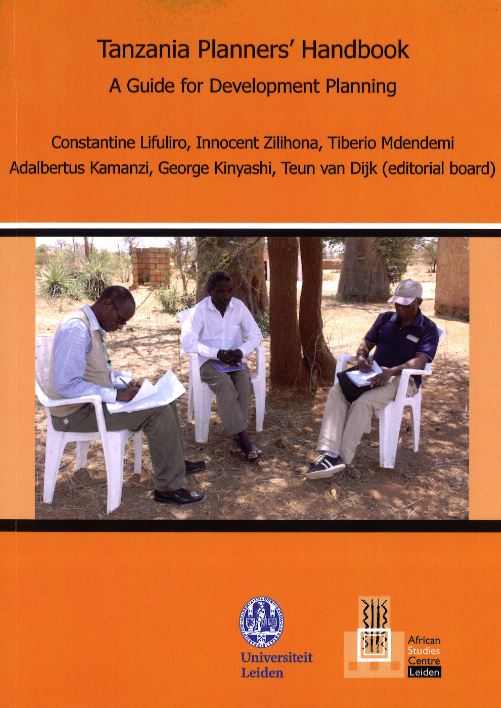 The Institute of Rural Development Planning (IRDP) is a corporate body established by Tanzania Parliamentary Act No. 8 of 1980; as a national centre for providing facilities, places and centre for training, research and consultancy in rural development planning and such other related disciplines.
The Tanzania Planners' Handbook is a practical guide in the process of planning for practicing planners and other professionals engaged as functional managers and officers in Tanzania. In seeking to provide practical guidelines for those professionally engaged in the planning process, the Handbook still focuses on presenting three main aspects: (i) required concepts; (ii) appropriate approaches and procedures; and (iii) relevant methods and techniques. It has been written to orient Planners to perform their daily work. It gives a review of major planning concepts and methods Planners need to be familiar with. It discusses the appropriate planning approaches and procedures the Planners can make use of. It explains and/or refers to the analytical tools that the Planners use to make planning successful. It indicates which optimum data are required for what kind of development to take place and where such data are available.
This second edition has been written as a combined effort by 61 staff of the IRDP as indicated in alphabetical order: Abiud Kaswamila, Adalbertus Kamanzi, Africanus Sarwatt, Agness Chawene, Aisha Mjegere, Allan Mfuru, Andrew Komba, Baltazar Namwata, Batimo Sebyiga, Benedict Kilobe, Benjamin Mwalugeni, Boniface Kauki, Canute Hyandye, Christina G. Mandara, Constantine Lifuliro, Danford Chisomi, Daniel Mpeta, Deodatus Buberwa, Domitilla Bashemera, Emmanuel Hauli, Emmanuel Nyankweli, Ezekiel Kanire, Francis Njau, Frank Hawassi, Galinoma Lubawa, George Kinyashi, Gerald Temu, Godrich Mnyone, Gulliver Simime, Hellen Stephen, Hija Mwatawala, Hozen Mayaya, Idd Masumbuko, Innocent Zilihona, Irene Reginard, Israel B. Katega, James Lwelamira, Jane Mbilinyi, John Safari, Joseph Haule, Judith Namabira, Juma Kidunda, Kenneth Kitundu, Mafuru Solomi, Mark Msaki, Martha Nhembo, Masumbuko Idd, Mwabless Malila, Omari Mzirai, Provident Dimoso, Revocatus Nyefwe, Rofina Mrosso, Stanslaus Msuya, Stephen James, Tafuteni Chusi, Tiberio Mdendemi, Titus Mwageni, Upendo Mmari, Vedastus TimothyYouze Mnguu, and Zacharia Masanyiwa.
Author(s) / editor(s)
C. Lifuliro, I. Zilihona, T. Mdendemi, A. Kamanzi, et al.
How to order
Number of pages: 563
ISBN: 978-90-5448-165-2
Posted on 2 February, 2018. Last modified on February 9, 2018