Special issue of African Diaspora: In and Out of Ethiopia: Migrations, Diasporas, and Contemporary Ethiopia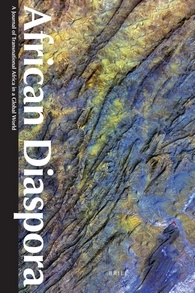 Ethiopia hosts migrants and produces migrants; it hosts diasporas and produces diasporas. It is precisely at that interface between Ethiopia and its diasporas, that this special issue of African Diaspora is situated, Giulia Bonacci writes in her introduction. ASC researcher Rijk van Dijk is editor-in-chief of African Diaspora.
African Diaspora, Special Issue: In and Out of Ethiopia: Migrations, Diaspora and Contemporary Ethiopia. 2015, Volume 8, issue 1. Publisher: Brill.
Read this issue (resctricted access) or subscribe.
This scholarly journal seeks to understand how African cultures and societies shape and are shaped by historical and current diasporic and transnational movements. Contrary to assuming 'Africa' as a bounded geographical entity and the African diaspora as a single imagined community, the journal charts uncovered territories and entangled histories of plural diasporas and transnational movements from, to and within Africa. These include, but are not limited to, the Transatlantic, the Indian Ocean, the Middle East as well as Europe and the former socialist countries of the European continent.
The journal encourages the submission of articles that are groundbreaking in their empirically founded re-conceptualizations of this intellectual terrain. It publishes peer reviewed articles based on original research, short notes and communications, and book reviews. Occasionally it produces thematic issues. It is the journal's policy to encourage publication by junior scholars and to provide a platform for discussion and exchange relevant to policy. The journal is bi-lingual and welcomes contributions both in English and French. All articles will have abstracts in both languages.
Full text, catalogue, and publisher website
Posted on 8 October 2015, last modified on 16 October 2015