Sources for the History of the Copperbelt
This article by Duncan Money appeared in Oxford Research Encyclopedia. In the article Money explains that the Copperbelt was transformed by the onset of industrial mining in the early 20th century, which brought about rapid urbanisation and wide-ranging social change. Knowledge production about the region has been shaped by the mining industry and the state and this has consequences for the kinds of sources available about the past, which are primarily state and company archives.
This article appeared in Oxford Research Encyclopedia, Oxford University Press (2022).
About the author(s) / editor(s)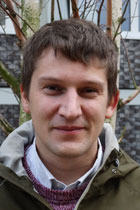 Duncan Money is a historian of Central and Southern Africa during the 19th and 20th century. His research focuses primarily on the mining industry and, in particular, the Zambian Copperbelt.
Full text, catalogue, and publisher website
Posted on 29 March 2022, last modified on 29 March 2022