Seminar: Society and change in Northern Ghana: Dagomba, Gonja, and the regional perspective on Ghanaian history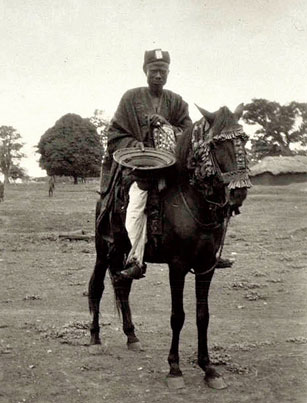 The historiography of Ghana is marked by a dominant attention for specific regions and themes. The coastal history is one example, with its attention for contacts with the Europeans and the engagement in the Atlantic slave trade. The history of the Asante kingdom and issues of state formation is another. The history of the northern part of modern Ghana has received notably less attention.
This seminar is a presentation of a new research project, started 1 February 2015 at the African Studies Centre, in cooperation with the University of Ghana at Legon and the University for Development Studies in Tamale & Wa. The project aims to develop alternative views on the position of Northern Ghana, and more in particular the regions of Dagomba and Gonja, in the context of long-term processes of change and social-economic and political inclusion and exclusion, within Ghana and in the wider region.
The objective of the project is to develop a new regional perspective on northern Ghanaian history, in the context of long-term processes of social-economic and political change. This is done in the wider context of new and revisited views and ideas about the academic practice of regional history in a multidisciplinary context.
In the seminar two of the three project coordinators will sketch the programme outline and ask questions about the routes that can be taken to set Northern Ghanaian history on the map.
Date, time and location
Pieter de la Courtgebouw / Faculty of Social Sciences, Wassenaarseweg 52, 2333 AK Leiden
Posted on 26 March 2015, last modified on 2 April 2015