Seminar: As Sharp as an Arrow: Reconstructing the 'Arrow Boys' Phenomenon in Eastern Uganda
The Lord's Resistance Army (LRA) has been waging a brutal insurgency in Uganda since the late 1980s. Having begun in Northern Uganda, the LRA has now moved to the porous border areas of Central Africa and as the armed conflict drags on, the literature devoted to it has increased significantly. In 2012, an online video about Joseph Kony, the infamous leader of the LRA, generated global attention and made the LRA conflict front-page news, at least briefly. Little is known, however, about the people who fought against the LRA. Who were these people and why did they take up arms against one of Africa's most dreaded rebel groups?
Counter-insurgency
Klaas Castelein will consider the 'Arrow Boys', a militia that was founded in Teso in Eastern Uganda and successfully challenged Kony's guerrilla fighters from 2003-2005, forcing them to abandon the theatre of Teso. Surprisingly, Kony's failed campaign there has been largely overlooked in reports and accounts on the LRA. Castelein, who wrote the book Zo scherp als een pijl. Het verhaal van de Arrow Boys uit Oost-Oeganda, will reconstruct the Arrow Boys phenomenon, with findings based on yet unpublished sources and data. Who was involved in mobilizing the Arrow Boys and what means did they have at their disposal to raise a militia? How did the militia leaders succeed in convincing people to either join or support the Arrow Boys? How can the cooperation between the Ugandan government and the people of Teso be accounted for, seeing that their relationship was historically characterized by friction and mutual distrust? Klaas Castelein, will seek to explain why the counter-insurgency in Teso proved relatively successful and how the LRA was able to terrorize Northern Uganda for two decades. This will lead to a greater understanding of contemporary violent conflict.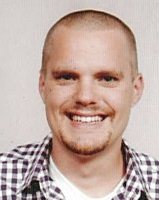 Klaas Castelein (1983) has a BA in History and an MA in Conflict Studies and Human Rights. He did community service in South Africa in 2003 and returned there in 2006 as an international exchange student. He lived in Uganda from 2008 to 2011 where he conducted fieldwork and worked at the Netherlands Embassy in Kampala. He was also the chair of a foundation involved in small-scale development projects in Uganda.
Date, time and location
Pieter de la Courtgebouw / Faculty of Social Sciences, Wassenaarseweg 52, 2333 AK Leiden
Posted on 17 February 2014, last modified on 16 February 2017