Seminar: Post-colonial cultural relations and the return of art objects
Post-colonial cultural relations and the return of art objects:
The Netherlands and Indonesia, Belgium and Zaire, and Europe and Nigeria compared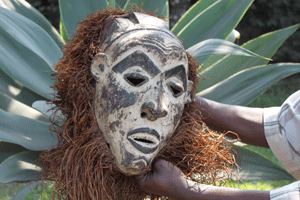 Museums in Western countries that possess cultural objects acquired during the European colonial era, try to 'decolonise' their practices and relations with museums in former colonies. For several reasons, they have difficulty to seriously rethink the distribution of these objects. At the same time, many former colonies would like to regain some art objects. In the 1970s, Indonesia and the Netherlands, and Belgium and Zaire agreed upon new cultural relations, including the transfer of a number of museum items. Both agreements were lauded at the time for being a model for relations between a former coloniser and colony. At present, Nigeria is in discussion with some Western museums about Benin art treasures seized by British soldiers in 1897. So far, processes like these have scarcely been subject of academic research.
In this contribution, PhD researcher Jos van Beurden (VU University) will analyse the creation, the content and the consequences of the two agreements of the 1970s. He will anwer the question which elements of these agreements have been implemented, and which ones not. The ongoing process between Nigeria and Europe will be discussed. Special attention will be given to research on the provenance of objects, the concept of 'return' and the (in)equality of the stakeholders. In the conclusion, the possible consequences of the new insights for museums are dealt with.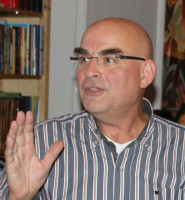 Jos van Beurden, MA Law, is external PhD researcher, connected to the VU University Amsterdam. The subject of his research project Treasures in trusted hands is to think a model that facilitates a dialogue about the future of cultural treasures, acquired in the European colonial era, including the option of their return. Jos van Beurden did field research in countries such as Mali, Ethiopia, Sudan, Bangladesh, and Cambodia, and is the author of The Return of Cultural and Historical Treasures: The case of the Netherlands (KIT Publishers, 2012). He was co-founder and first chairman of the jury of the ASC Africa Thesis Award.
Date, time and location
Pieter de la Courtgebouw / Faculty of Social Sciences, Wassenaarseweg 52, 2333 AK Leiden
Posted on 9 January 2015, last modified on 16 February 2017