Seminar: Message in a bottle: Race, consumption and advertising in the twentieth century South African wine industry
The passage of the 1928 Liquor Act was a stunning victory for the temperance movement in South Africa. A Bill that was intended to make light wines more freely available ended up greatly reducing the number of liquor outlets. But more importantly, it introduced a form of racialized prohibition which prevented blacks across the country and coloureds outside the Cape from purchasing wine, spirits or bottled beer. In 1962, the Liquor Act was revised in a way that finally permitted all South Africans to purchase alcohol. The companies involved in the production and distribution of wine anticipated a surge in wine sales amongst black consumers. But whereas the sale of bottled beer increased exponentially, that of wine increased only slightly, and by the 1980s per capita consumption was actually falling. Where had the wine industry gone wrong?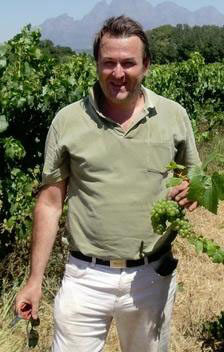 Paul Nugent is a Professor of Comparative African History (School of History, Classics and Archaeology) and former Director of African Studies (School of Social and Political Science) of the University of Edinburgh. He has been engaged in researching a history of the Cape wine industry with the support of a Leverhulme Research Fellowship. The project entitled "Race, Taste and Power: The Cape Wine Industry" combines a history of (stalled) innovations in the industry with an analysis of the role of racialised discourses and practices in shaping wine consumption patterns and vice versa. The project spans the twentieth century. In 2012 and 2013, Paul was a Fellow of the Stellenbosch Institute of Advanced Study (STIAS) to work on a project entitled "Wine, Temperance and South African Connectivity, c.1900 to the Present".
Date, time and location
Pieter de la Courtgebouw / Faculty of Social Sciences, Wassenaarseweg 52, 2333 AK Leiden
Posted on 30 March 2015, last modified on 16 April 2015