Seminar by Luise White: Place, Patria, and Citizenship: National service in Rhodesia 1970-80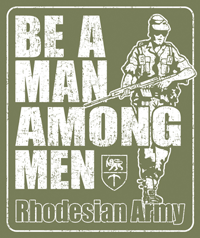 Two issues that should speak to each other more than they commonly do will be brought together in this seminar. The first is the idea of patriotism and Basil Davidson's critique that new nations do not inspire great loyalty or a sense of patriotism. Rhodesia was founded as a chartered colony in 1890 and most of its white population only arrived after World War II. The country did not have a deep history to tie white settlers' loyalty to the land. So why would citizens fight a 14-year guerrilla war for its sake? The question is complicated by the respective rights and obligations of citizenship and residency. The seminar will argue that this complexity can only be understood by considering a wide variety of sources, especially memoir and fiction, as they are more reliable than what is normally thought of as 'memory'. They also underscore the ways that belonging can be an imaginary of its own.
Prof. Luise White has done extensive research in Kenya, Uganda, Zambia, Zimbabwe and Europe on subjects including women's history, medical history and political and military history in East and Central Africa. She is currently researching the history of Zimbabwe's war of liberation and Rhodesia's renegade independence. She is the author of Speaking with Vampires: Rumor and History in Colonial Africa (California, 2000) and co-authored African Words, African Voices: Critical Practices in Oral History (Indiana, 2001) and The State of Sovereignty: Territories, Laws, Populations (Indiana University Press, 2008).
Date, time and location
Pieter de la Courtgebouw / Faculty of Social Sciences, Wassenaarseweg 52, 2333 AK Leiden
Posted on 14 January 2014, last modified on 7 April 2014