Seminar: Kalahari Capers: Researching the Bushmen
The Rethinking Indigeneity Project, led by Keyan Tomaselli of the University of Kwazulu-Natal, has conducted research amongst indigenous populations in Southern Africa for twenty years now. At this seminar, Tomaselli will focus on the Bushmen (San): what has been the position of the Bushmen in Southern Africa through the years, and through several political processes? What has been the perception of the Bushmen by Westerners, notably tourists? And what about the perception the other way round? The project will be discussed in terms of research phases, researcher obligations, logistical challenges, subject/host and reviewer expectations, and Same-Other relations. How might researchers in (or coming to) the South conduct their work? Amongst the methods to be discussed will be auto-ethnography, participatory research, action research, and the ethnography of just plain 'hanging about'.
The presentation will draw on Chapters 3 and 4 of Tomaselli's most recent book 'Cultural Tourism and Identity' (Brill, 2012)
Speaker
Prof. Keyan G. Tomaselli, University of KwaZulu-Natal, Durban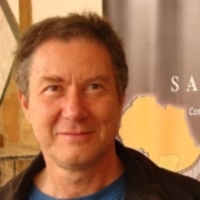 Keyan G. Tomaselli is Director of the Centre for Communication, Media and Society, University of KwaZulu-Natal, Durban. His publications on the topic include Writing in the San/d: Autoethnographic Explorations Amongst Indigenous Southern Africans (Alta Mira 2007), Where Global Contradictions are Sharpest: Research stories from the Kalahari (Rozenberg, 2005); Appropriating Images: The Semiotics of Visual Representation (Intervention Press, 1999) and the theme issue he edited "Encounters in the Kalahari", Visual Anthropology (1999). He has consulted on these topics for UNESCO, the sectors of the tourism industry and provincial departments.
Date, time and location
Pieter de la Courtgebouw / Faculty of Social Sciences, Wassenaarseweg 52, 2333 AK Leiden
Posted on 7 August 2013, last modified on 16 February 2017