The Sahel: a Cognitive Mapping
This article by Rahmane Idrissa appeared in New Left Review. In the article Idrissa explains about historical events that eventuelly lead to more recent Franco-European interventions in the Sahel region, including miltary operations and development aid projects. Topics that Idrissa brings forward include the history of state creation and social structures, peripherilisation by the colonial political power and the turmoil in the 1990s.
This article appeared in New Left Review issue 132, November-December 2021, under the title Mapping the Sahel. ISSN: 0028-6060.
About the author(s) / editor(s)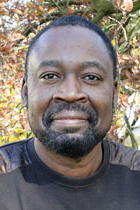 Abdourahmane Idrissa is a political scientist and currently works on the politics of Islam and secularism in Africa, and a modern history of Niger.
Full text, catalogue, and publisher website
Posted on 20 January 2022, last modified on 7 February 2022