Rural women's legal empowerment through digital technology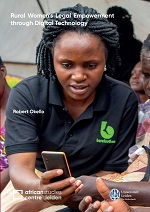 Arguably, the COVID-19 pandemic has presented new opportunities for digital transformation within the justice sectors in African countries and beyond. The LEWUTI project (Legal Empowerment of Women Using Technology and Innovation) predates the pandemic, and is run by BarefootLaw, a Ugandan socio-legal NGO. As the 2020 UNDP report highlights, during the pandemic many courts were adapted to digital technologies. Online justice was supposed to respond more rapidly to challenges in this unprecedented situation, creating new opportunities to reach more beneficiaries and scale up justice processes. However, it is not clear that women benefit equally from the digitisation of justice systems. The pandemic highlighted some of the risks of relying on digital means to achieve women's legal empowerment, especially for rural women. Against this background, this study examines the opportunities and challenges entailed in the digital transformation of access to justice as a means of legal empowerment for rural women in Northern Uganda.
This book is based on Robert Okello's master's thesis 'Rural women's legal empowerment through digital technology', winner of the 2022 Africa Thesis Award. This annual award for master's students encourages student research and writing on Africa and promotes te study of African cultures and societies.
About the author(s) / editor(s)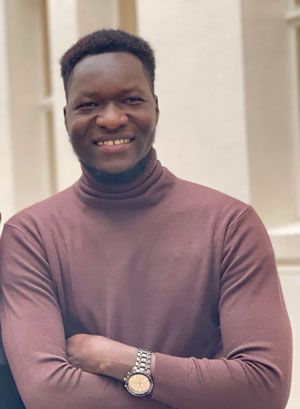 Robert Okello has an MA in Development Studies from the International Institute of Social Studies, The Hague. He currently works for Barefoot Law, a nonprofit organisation which, through the innovative use of digital technology, empowers people with free legal information.
Posted on 6 October 2023, last modified on 15 November 2023