Rule by Junta
This blog by Rahmane Idrissa explains about the high level of media attention for the coup d'etat in Niger. While Western observers were stunned by the news, Nigeriens themselves were not as surprised. Idrissa explains this lack of astonishment by analysing previous coup attemps, the dominance of the PNDS party, jihadism, and pressure by ECOWAS to restore democracy.
This blog appeared on New Left Review on 7 August 2023.
About the author(s) / editor(s)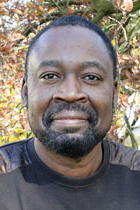 Abdourahmane (Rahmane) Idrissa is a political scientist fast embracing history. His doctorate in political science, with a concentration on democratisation and political Islam in Africa, was obtained at the University of Florida. Idrissa's research expertise ranges from issues of states, institutions and democratisation in Africa to Salafi radicalism in the Sahel and current projects on the history of state formation in Africa, with a focus both on the modern (Niger) and premodern eras (Songhay).
Posted on 28 August 2023, last modified on 28 August 2023